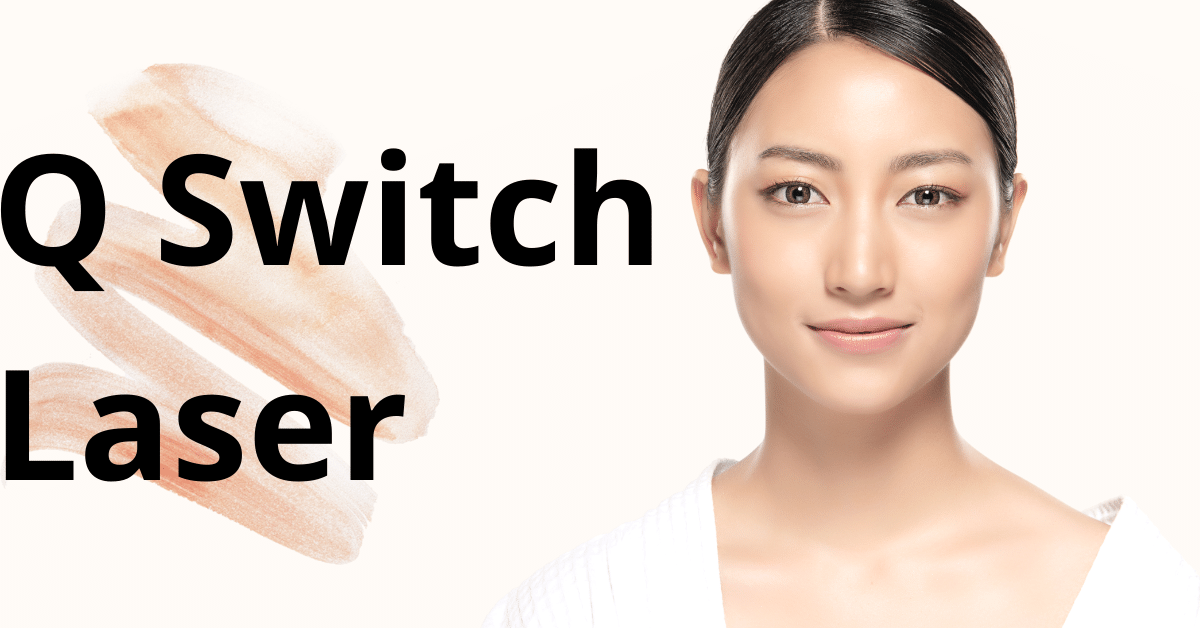 Fade Pigmentation And Brighten Skin Tone With Low Downtime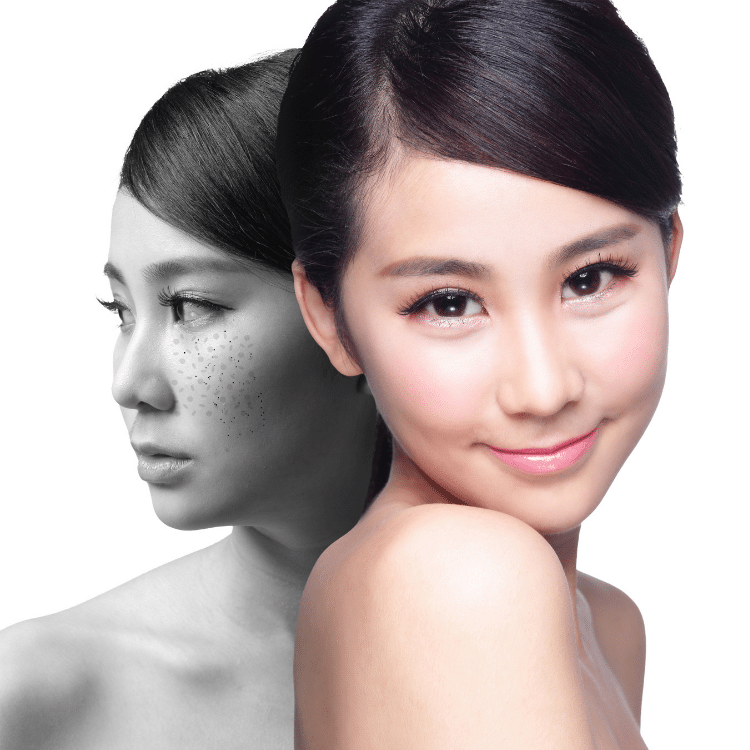 Q-Switch Laser is used to removing pigmentation spots and acne scars on the body, especially on the face. Using short laser pulses at high power, this treatment will fragment stubborn colour pigments in the skin, which will then allow the body to break them down and naturally fade away. When the pigments are suppressed and lightened, it leaves an even and brighter skin tone. At the same time, Q Switch Laser helps to clarify skin as it removes blackheads and shrinks pores. This treatment also triggers the skin to produce more collagen and sustain the firmness and elasticity of the skin.
Speak To Us About Q Switch Laser
What can Q Switch Laser Treat?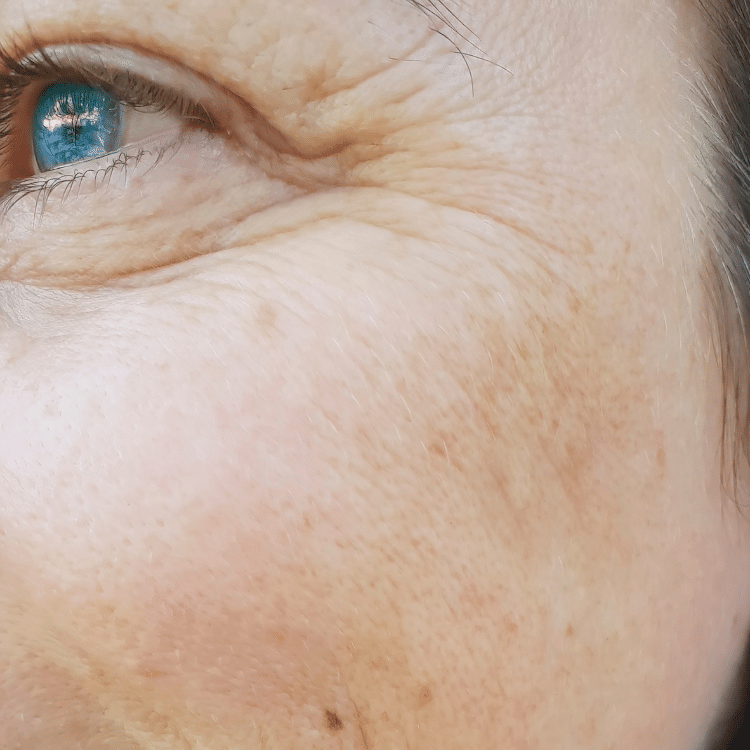 Q Switch Laser tightens loose skin and removes fine lines and wrinkles by stimulating new collagen production.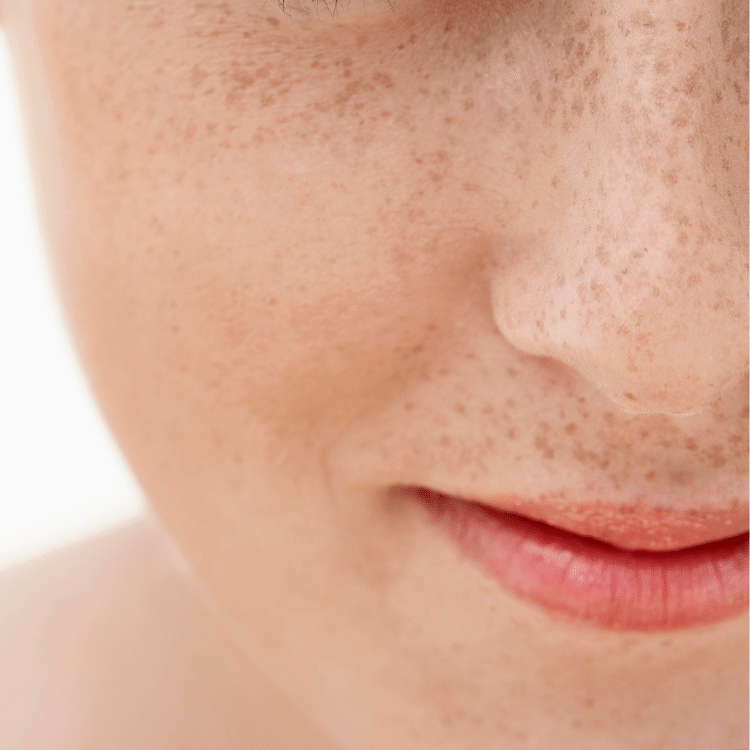 Freckles are brown spots caused by over-exposure of the skin to the sun. Q Switch Laser effectively removes freckles in 2-4 sessions.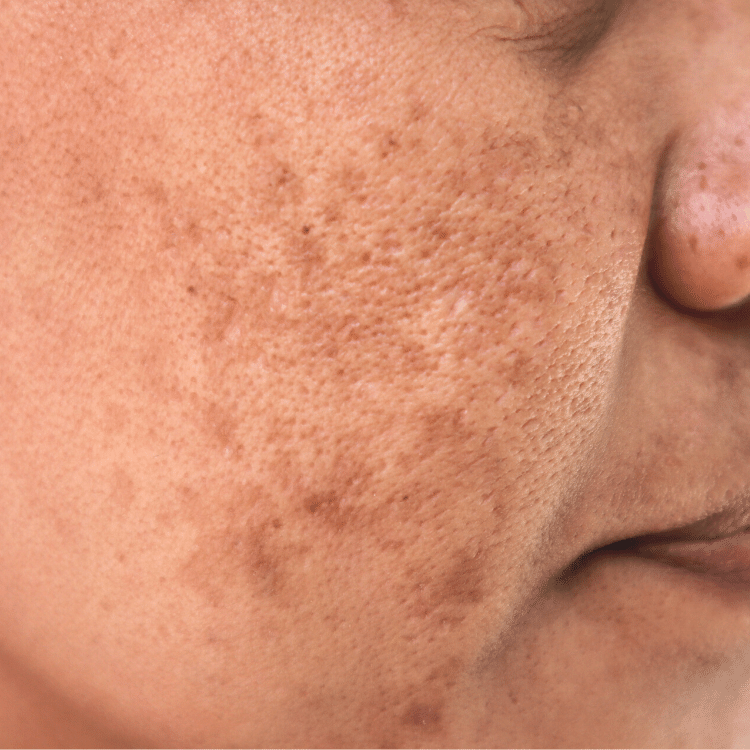 Melasma appears as regular brown patches are caused by sun exposure, pregnancy, and hormonal changes. It is caused by pigment-making cells. With Q Switch Laser, these pigment-making cells will absorb the laser energy and be broken down into smaller particles that can be eliminated by the body.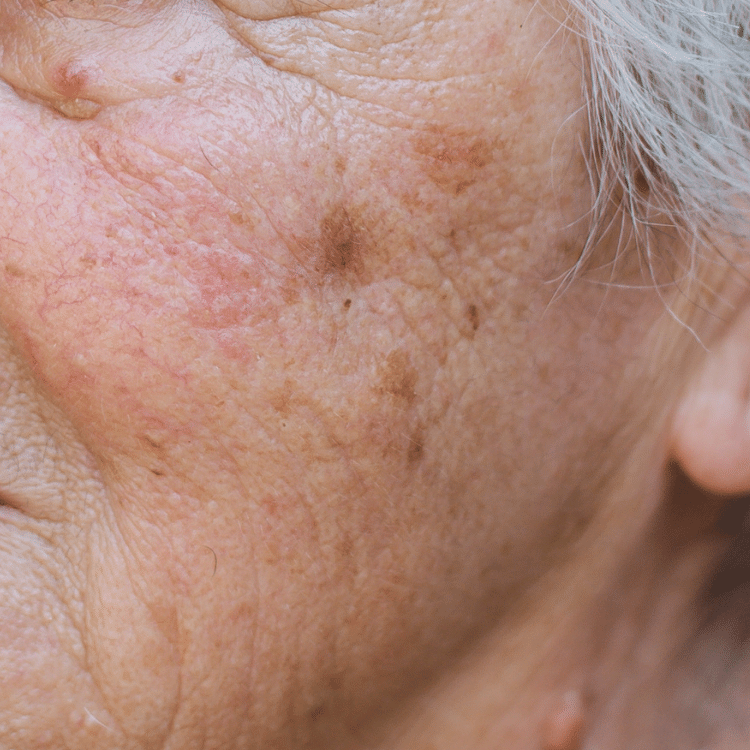 Laser energy effectively kills bacteria that cause acne. Additionally, it also reduces the pores in the skin. This helps with oil secretion.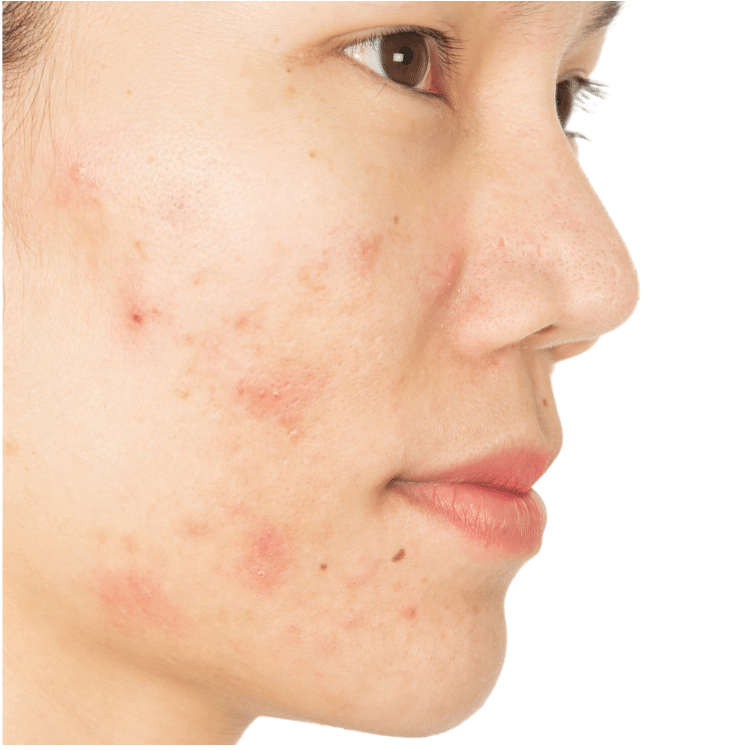 Inflammatory Hyperpigmentation
Post Inflammatory Hyperpigmentation is caused by acne, eczema, skin infection, and injury. The skin becomes pigmented once it has healed and may last temporarily or permanently depending on the extent of skin damage caused.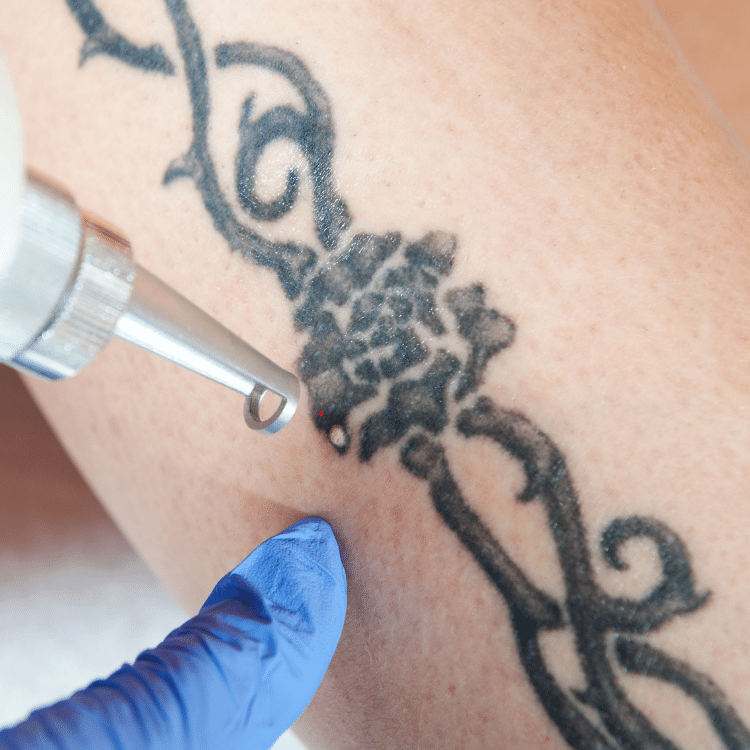 Tattoo inks are foreign pigments. Similarly, with other pigmented cells, it will absorb the laser energy and be broken down to be flushed out by the body.
Speak To Us About Q Switch Laser
How Does Q Switch Laser Work?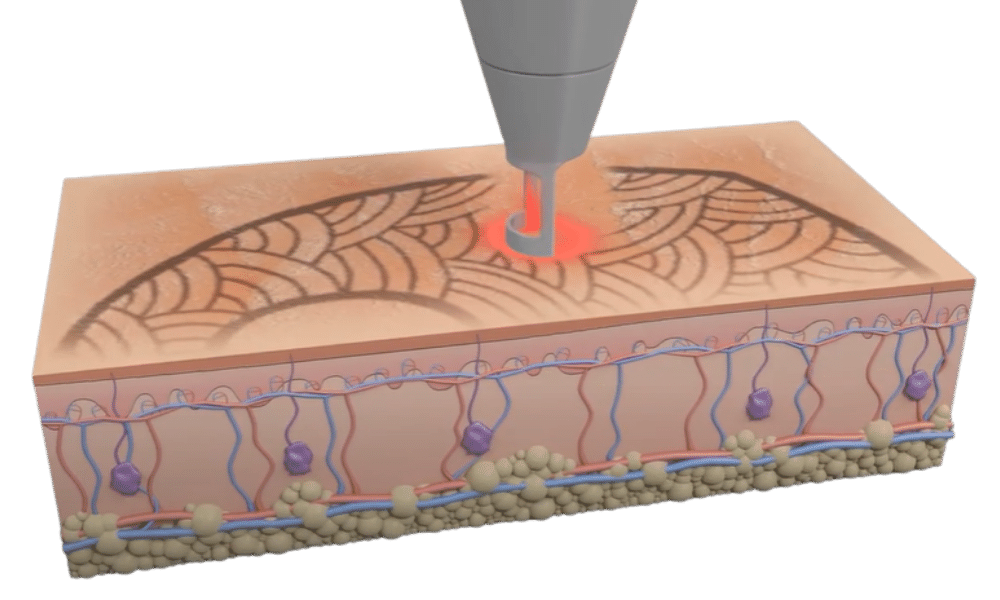 Q Switch Laser generates a non-invasive high-energy laser pulse at a specific wavelength on the targeted area. The laser light that is being absorbed by the pigmented lesions cause fragmentation and rupture of the melanin. These fragments are then eliminated by the body's immune system.  The spot will then turn darker and slough off completely within one or two weeks.
Speak To Us About Q Switch Laser
Benefits of Q Switch Laser Get Rid Of 75-100% Of Dark & Brown Spots 100% Permanent Freckle Free Skin Eliminate Dead Skin Cells & Uneven Skin Tone
Cleanse The Skin & Rejuvenate From Within
How Is It Different From Other Pigment-Removing Lasers?
Q Switch Laser's energy settings are adjustable to accommodate to a specific condition and expectations. Hence, customers can expect a tailored program and laser setting for a more effective treatment. Although each treatment of Q-Switched Laser takes longer than other laser treatments (12-15 minutes, compared to 1-2 minutes), it is only required once every 3-4 weeks. In general, lasers are not designed for frequent usage as the chances of pigmentation to occur after treatment are high. Laser settings must also be set high as low power settings are too weak to produce the desired outcome. Other laser treatments would require customers to do these treatments up to 7 times a week. Due to this, it is also more cost-effective as the number of treatments required is significantly lesser.
What Is The Procedure Like?
Our doctors will conduct an in-depth consultation with you to discuss your skin concerns and desired results prior to the treatment. We will proceed to cleanse your face thoroughly to remove any makeup, dirt, and impurities and will be followed by a mild exfoliator to remove all dead skin. A numbing cream will then be applied to ensure minimal discomfort during the procedure. With a protective glass over your eyes, the doctor will start using the laser machine on the targeted area, delivering powerful bursts of laser to break down the pigment.
Speak To Us About Q Switch Laser
MBBS (Singapore) | GDFM (Singapore) | Accredited Family Physician (MOH) | Accredited Certificate Issuer for Lasting Power of Attorney (Ministry of Community and Youth Singapore MCYS) | Member of Singapore Medical Association (SMA) | Member of College of Family Physicians Singapore (CFPS)
Joyre Medical & Aesthetic Clinic
Visit Us @Serangoon NEX #02-28
Book a No-obligation Consultation With Us
Interested in trying out Q Switch Laser or to speak with Our Doctors? Leave us a message today to make an appointment so you can put your best face forward.
You're Welcome to Visit Us Anytime!