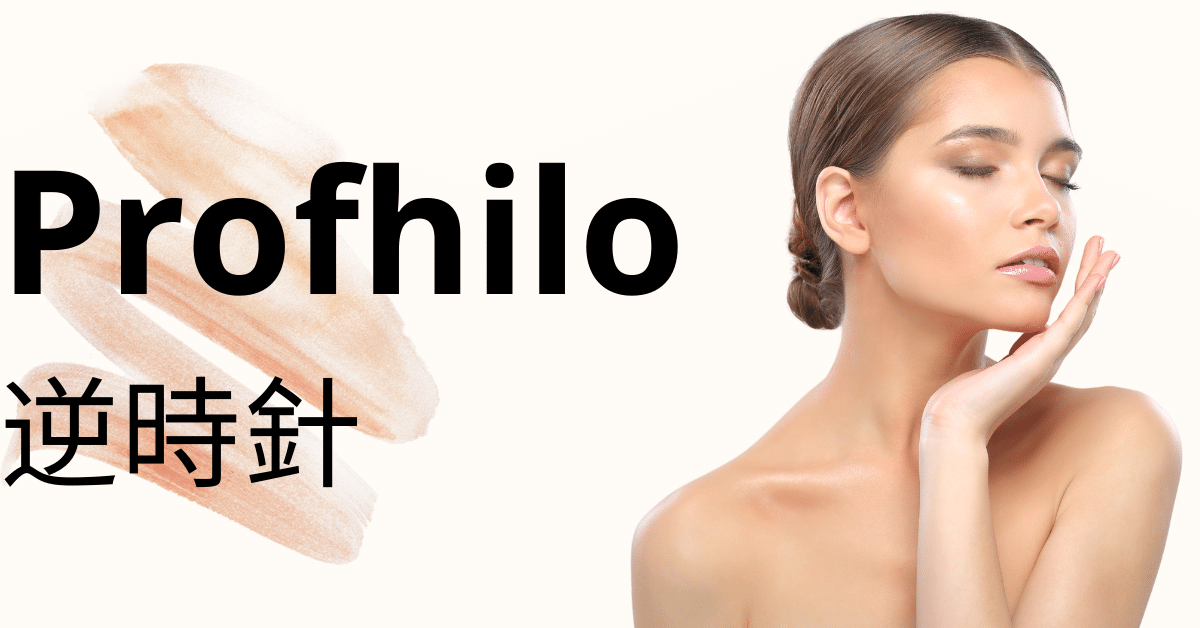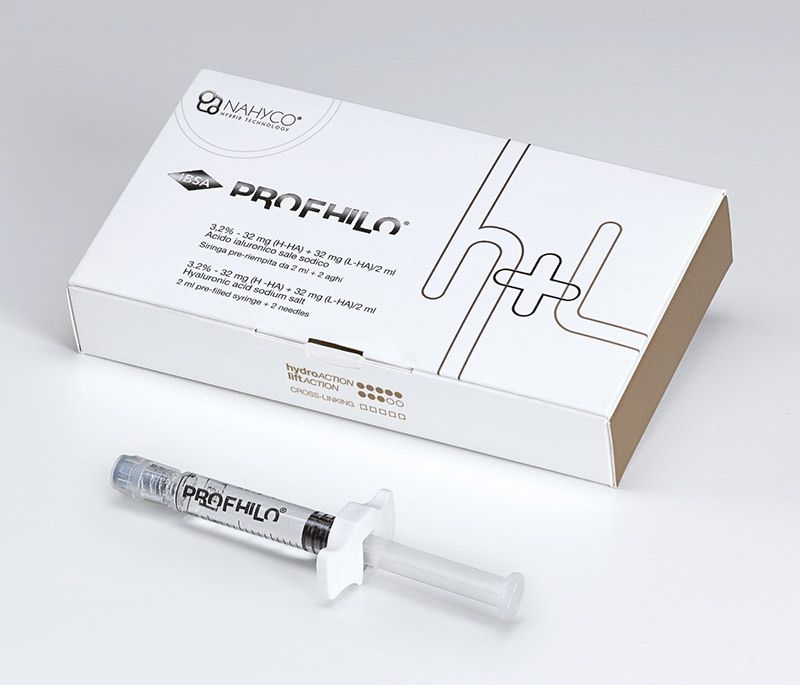 Profhilo is the first revolutionary BDDE-free injectable Hyaluronic Acid (HA) for treating skin laxity, fine lines, and wrinkles as well as deep skin hydration.
Profhilo provides the benefits of both fillers and skinboosters at the same time for an overall skin rejuvenation. You can expect a new standard for brighter, tighter, and well-hydrated skin.
Speak To Us About Profhilo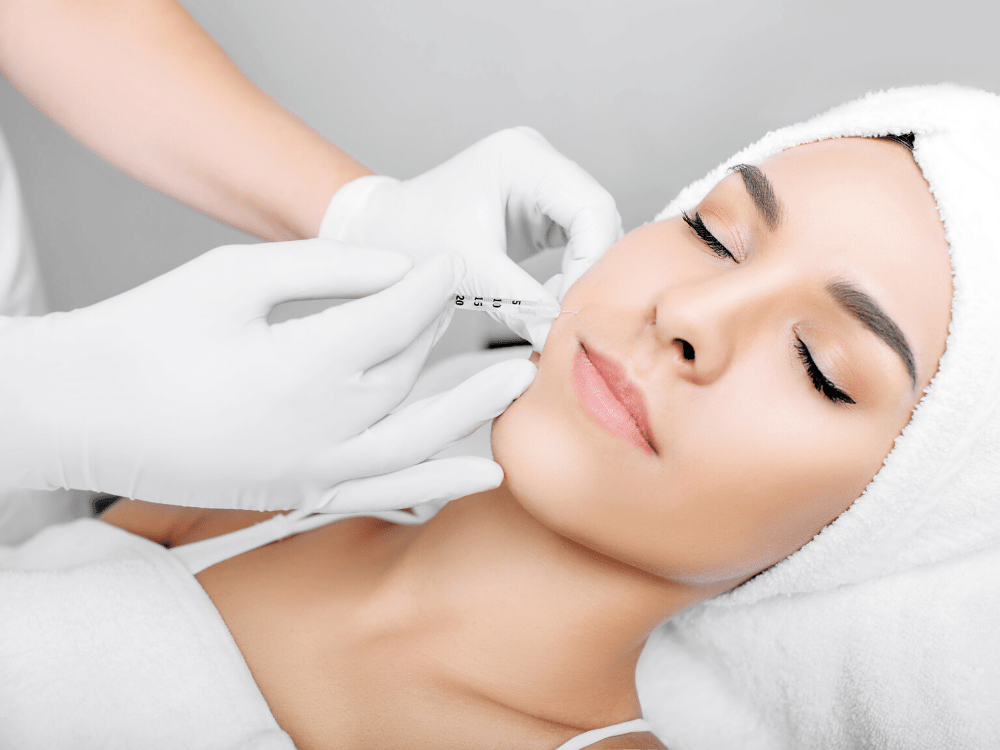 Profhilo is injected into all the layers of the skin, delivering hyaluronic acid (HA) in high concentrations (5 times more than the average skin booster treatment, at 64mg/2ml). This invokes a bio-remodelling process which stimulates the natural production of collagen and elastin in the skin.
Making use of thermal cross-linking aNAHYCO technology, hyaluronic is released slowly over time, allowing for continuous yet natural-looking improvement. You still look like yourself, but younger over the month.
Why Profhilo VS. Other Hyaluronic Acid (HA) Injectables?
Less painful by only requiring 5 injection points for each half of the lower face
One of the highest concentrations of HA (64mg/2ml) in the market
Highly spreadable and minimises risk of lumpiness (No BDDE)
Combination of both high-molecular and low-molecular HA
Stabilised HA complex last 30x longer than other non cross-linked HA fillers
Bio-stimulates elastin: 4 types of collagen and hydration in the 3 main layers of the skin
Speak To Us About Profhilo
Is Profhilo Suitable For Me?
Profhilo is recommended for middle age individuals who are keen for natural looking enhancement, without an overfilled look. It effectively stimulates elastin and collagen naturally to treat the following skin concerns: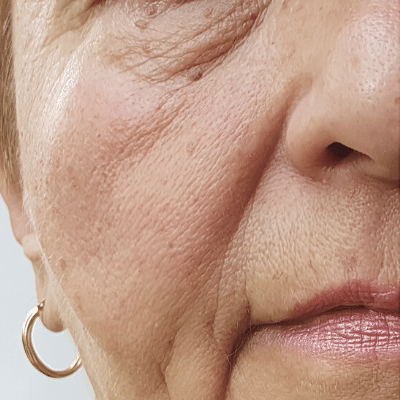 Mild To Moderate Skin Laxity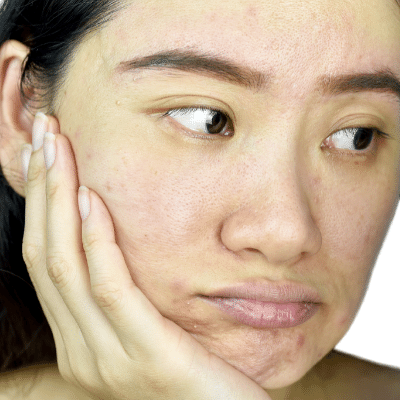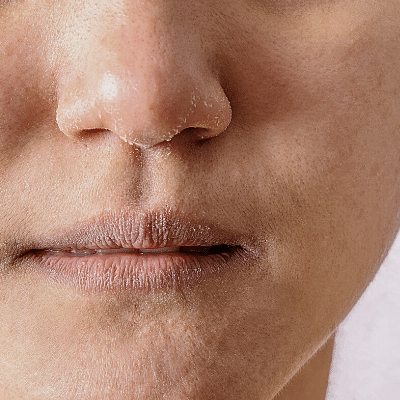 Speak To Us About Profhilo Smoothen Fine Lines And Wrinkles Stimulate Natural Collagen And Boost Skin Elastin Levels Tighten And Bio-Remodel Sagging skin
Where Is Profhilo Administered?
Profhilo is mostly used to treat the lower face. Compared to previous skinbooster treatments that require more than 30 injection points, Profhilo involves only 5 injections on each side of the face, with 0.2ml in each point.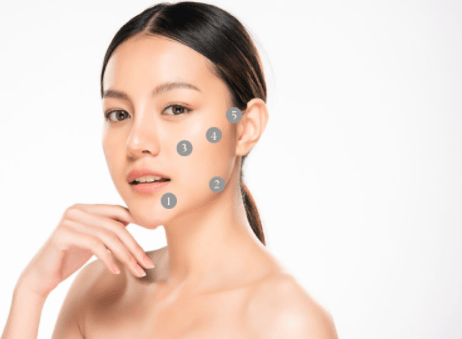 Profhilo may also be used for the abdominal and neck area. There are 10 BAP injection points for neck, and 20 BAP injection points for the abdomen to provide efficient tightening.

Speak To Us About Profhilo
MBBS (Singapore) | GDFM (Singapore) | Accredited Family Physician (MOH) | Accredited Certificate Issuer for Lasting Power of Attorney (Ministry of Community and Youth Singapore MCYS) | Member of Singapore Medical Association (SMA) | Member of College of Family Physicians Singapore (CFPS)
Joyre Medical & Aesthetic Clinic
Visit Us @Serangoon NEX #02-28
Interested in trying out Profhilo or to speak with Our Doctors? Leave us a message today so you can put your best face forward.