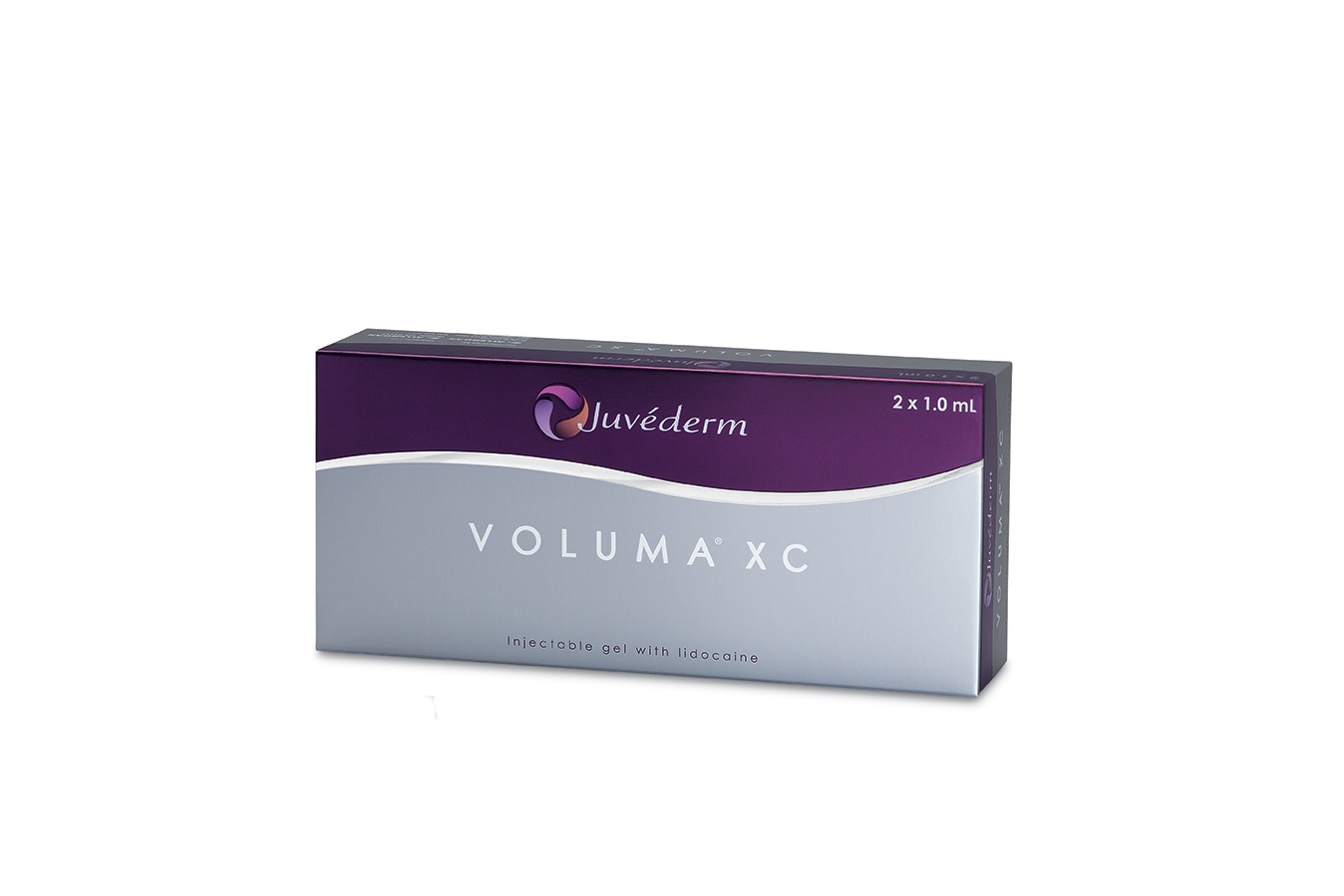 JUVÉDERM VOLUMA® XC is a non-surgical, injectable dermal filler that is used to correct age-related volume loss in the face, restore facial contours and improve signs of ageing. This is also the first and only FDA-approved dermal filler that promises a lift in the midface that can last for up to 2 years as it contains hyaluronic acid (HA) that can hydrate, nourish, and restore the skin. The best candidates for JUVÉDERM VOLUMA® XC are those who have experienced a loss of volume and flattening in their cheeks due to ageing, weight loss, or a medical condition.
Area(s) that JUVÉDERM VOLUMA® XC can treat
Key Benefits of JUVÉDERM VOLUMA® XC
Restores collagen
Lifts, smooth and contours the cheek area
Restores volume and fullness to the skin
Noticeable difference in your skin within minutes
Long-lasting
Non-invasive
How is it different from other fillers?
Similar to all JUVÉDERM range, their products are made from highly cross-linked Hyaluronic Acid (HA) molecules, which makes them longer lasting than some of the earlier HA products on the market.
JUVÉDERM VOLUMA® XC has a moderately thick consistency that is designed for deeper hydration and volume restoration. Commonly known as a volumizer, its gel consistency is injected deep into the skin while other dermal fillers generally have a thinner consistency. It also uses a new advanced technology, Vycross, that flows easily and consistently, ensuring that the face will be naturally sculpted.
What is the procedure like?
Our doctors will conduct an in-depth consultation with you to discuss your desired results prior to the treatment. Anaesthesia will be administered to the area to ensure minimal discomfort. Little blunt microcannulas and traditional small needles are used for injecting JUVÉDERM VOLUMA® XC into the deep layers of the skin. It is also premixed with lidocaine, which will also help to numb the area during the after the injections. Results are often noticeable immediately after.
How long can JUVÉDERM VOLUMA® XC last?
Up to two years. However, results may vary for all customers.
Overview of all JUVÉDERM fillers
JUVÉDERM VOLUMA® XC – Volumize it
JUVÉDERM VOLUX® – Sculpt it
JUVÉDERM VOLIFT® – Fill it
Interested in getting JUVÉDERM VOLUMA® XC? Drop by Joyre Medical and Aesthetic Clinic for more information or call us at 6386 1027 to schedule an appointment with us! You may also wish to fill out our contact form here and let us call you instead!
You're Welcome to Visit Us Anytime!