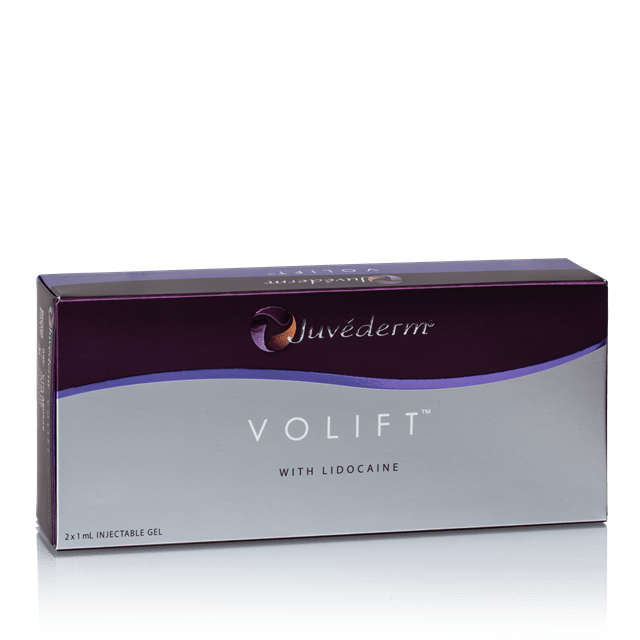 JUVÉDERM VOLIFT® is an injectable dermal filler that is specially designed using Vycross technology to soften and gently restore natural-looking fullness to smile lines. Its formulation of hyaluronic acid effectively fills out the areas of the face that need more support, providing wrinkle treatment and helping you regain your youthful appearance. This dermal filler also has the ability to comprehensively treat moderate to severe wrinkles and can be considered as an alternative to a facelift.
Area(s) that JUVÉDERM VOLIFT® can treat
Nasolabial folds (from outer corners of the nose to the mouth)
Marionette lines (from the corners of the mouth to the jawline)
Key Benefits of JUVÉDERM VOLIFT®
Smooth and reduce the appearance of facial wrinkles and folds
Add definition to the jawline
Noticeable difference in your skin within minutes
Long-lasting
Non-invasive
How is it different from other fillers?
Similar to all JUVÉDERM range, their products are made from highly cross-linked Hyaluronic Acid (HA) molecules, which makes them longer lasting than some of the earlier HA products on the market.
The smooth and versatile formulation of JUVÉDERM VOLIFT® will allow aesthetic practitioners to have great control while contouring the face, resulting in even distribution and natural look.
What is the procedure like?
Our doctors will conduct an in-depth consultation with you to discuss your desired results prior to the treatment. Anaesthesia will be administered to the area to ensure minimal discomfort. Little blunt microcannulas and traditional small needles are used for injecting JUVÉDERM VOLIFT® into the deep layers of the skin. It is also premixed with lidocaine, which will also help to numb the area during the after the injections. Results are often noticeable as early as one week after a procedure.
How long can JUVÉDERM VOLIFT® last?
Up to 18 months. However, results may vary for all customers.
Overview of all JUVÉDERM fillers
JUVÉDERM VOLUMA® XC – Volumize it
JUVÉDERM VOLUX® – Sculpt it
JUVÉDERM VOLIFT® – Fill it
Interested in getting JUVÉDERM VOLIFT®? Drop by Joyre Medical and Aesthetic Clinic for more information or call us at 6386 1027 to schedule an appointment with us! You may also wish to fill out our contact form here and let us call you instead!
You're Welcome to Visit Us Anytime!