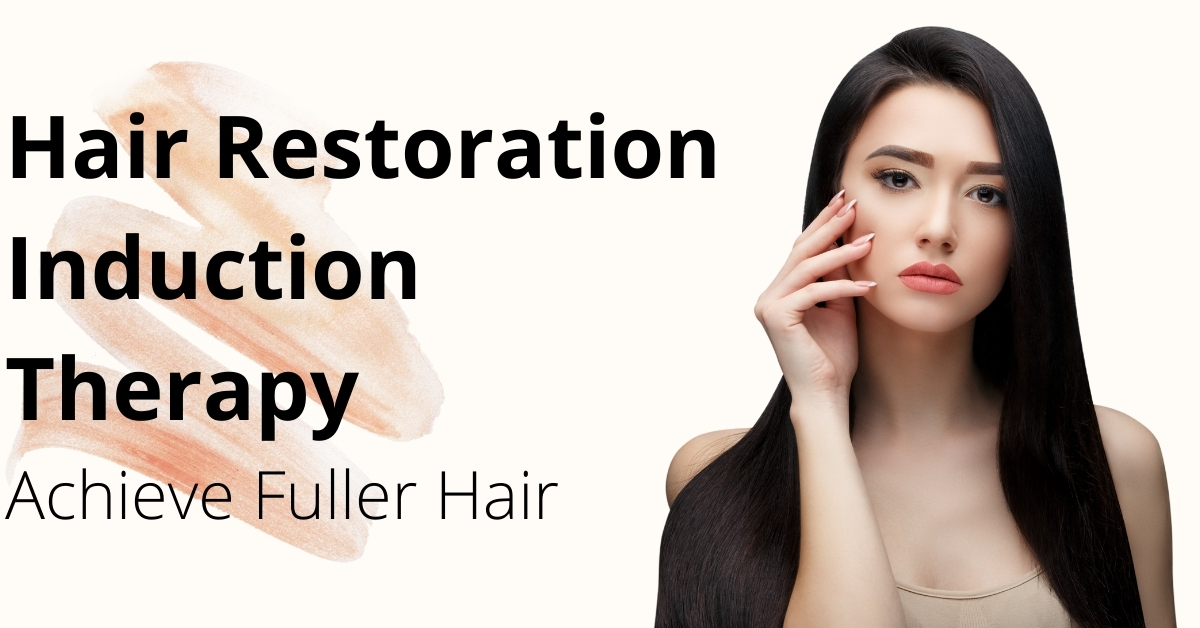 Are You Struggling With Thinning Hair And Balding?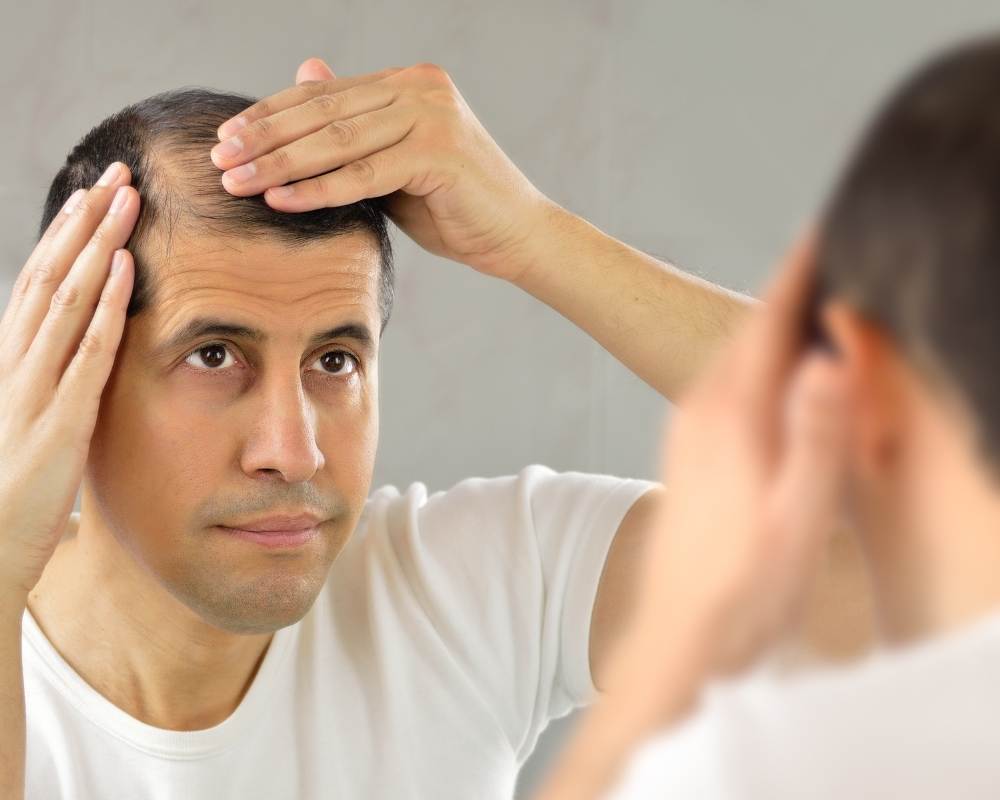 30% of women in Singapore under 40 years old experience hair loss, and that figure increases to over 50% in women aged 65 and above. The numbers are even more shocking for men – 1 in 2 men suffer from some type of hair balding problem by the time they reach 50. In some cases, hair loss problems can even start earlier.
Consult Us On Hair Loss Treatment
What Type of Hair Loss Do I Have?
Excessive hair fall can manifest in different ways, and here are some common types of hair loss patterns.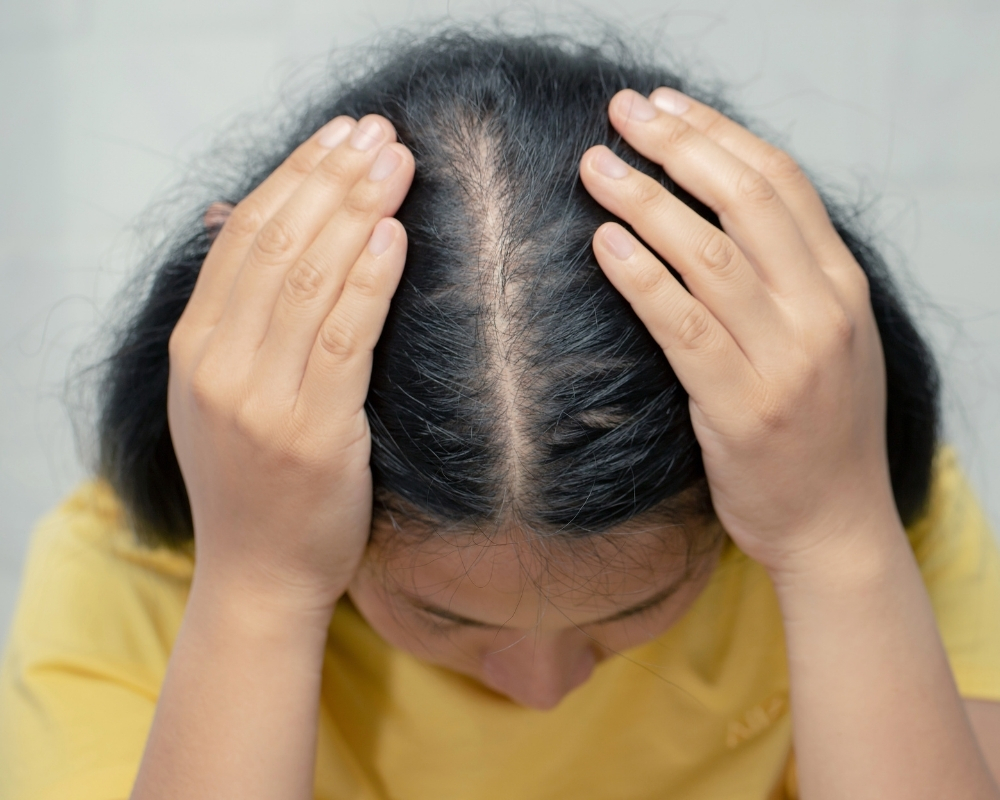 This is the most commonly seen hair loss problem and can affect both men and women. Men may notice their hairlines receding at the forehead, while women may start to notice a broadening of hair in the centre hair parting of the head.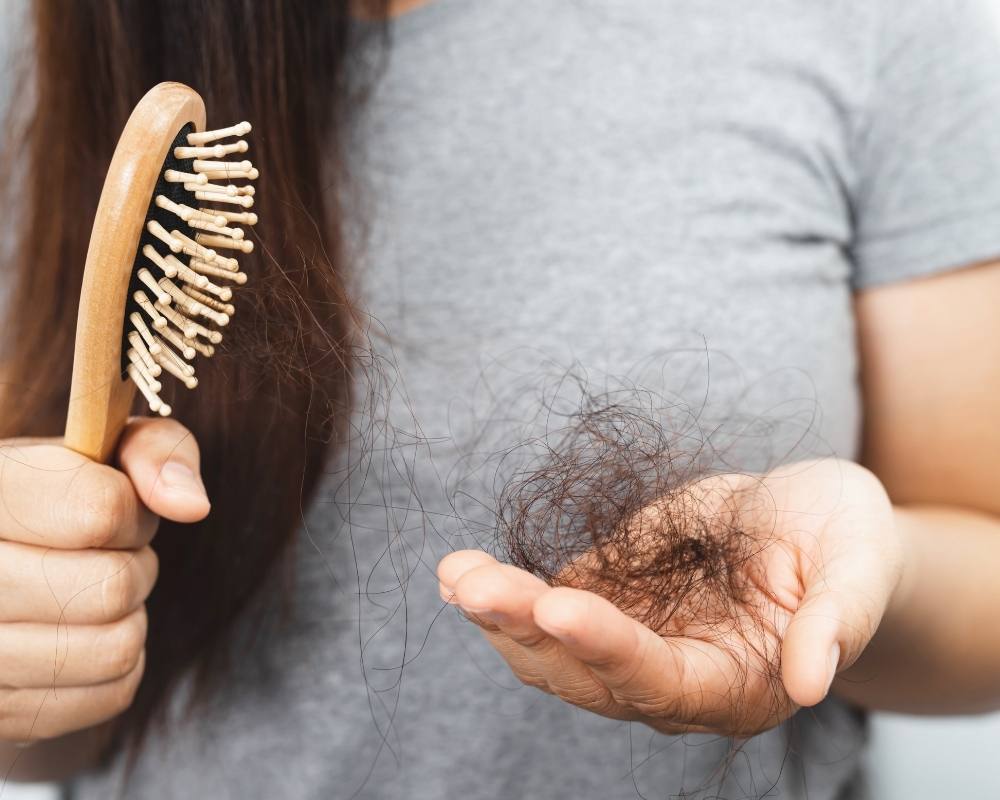 This is a condition where hair becomes loose suddenly and falls out during combing or washing of hair. Even a gentle tug may cause handfuls of hair to fall out. Thankfully, this type of hair loss is usually temporary.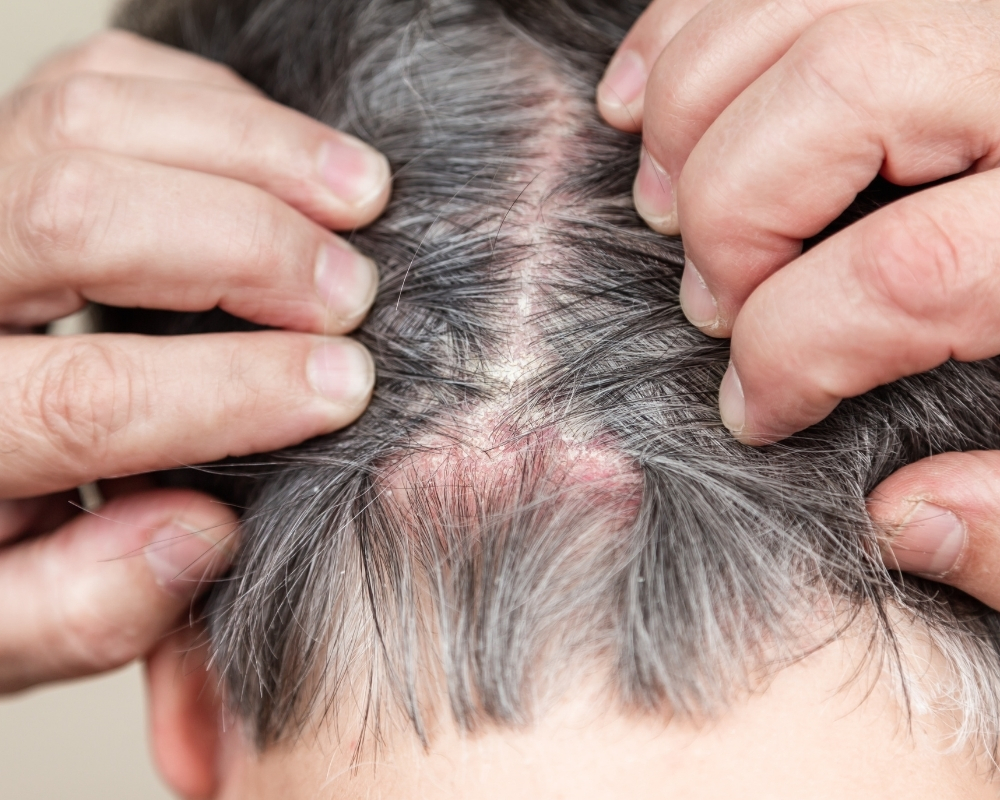 Patches of scaling may indicate ringworm, and hair loss could be accompanied by hair breakage, scalp redness, itchiness and even oozing of pus.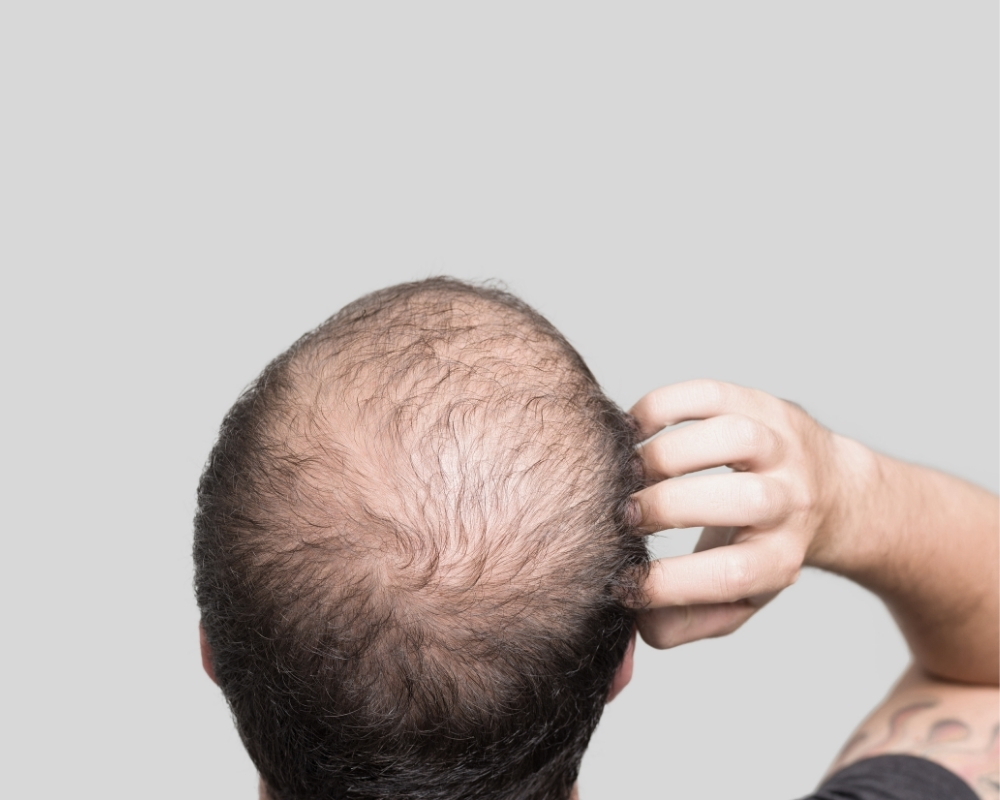 This is a common side effect of certain medical conditions and medication, for example cancer and chemotherapy.
Consult Us On Hair Loss Treatment
Say Goodbye to Hair Loss & Archive Fuller Hair
✓ A multi-action hair fall solution that uses stem cells to repair the scalp and stimulate faster hair growth to combat hair loss.
✓ Derived from a patented source of red deer umbilical cord lining, Calecim serum can revive weak hair follicles and provide growth factors for healthier, thicker, and stronger hair growth.
✓ Designed & Formulated by Doctors, available exclusively at Joyre Medical & Aesthetic Clinic.
Play Video
Watch Clinical Stem Cell Research On Calecim Serum For Combating Hair Loss
Hair Restoration Induction Therapy
Contains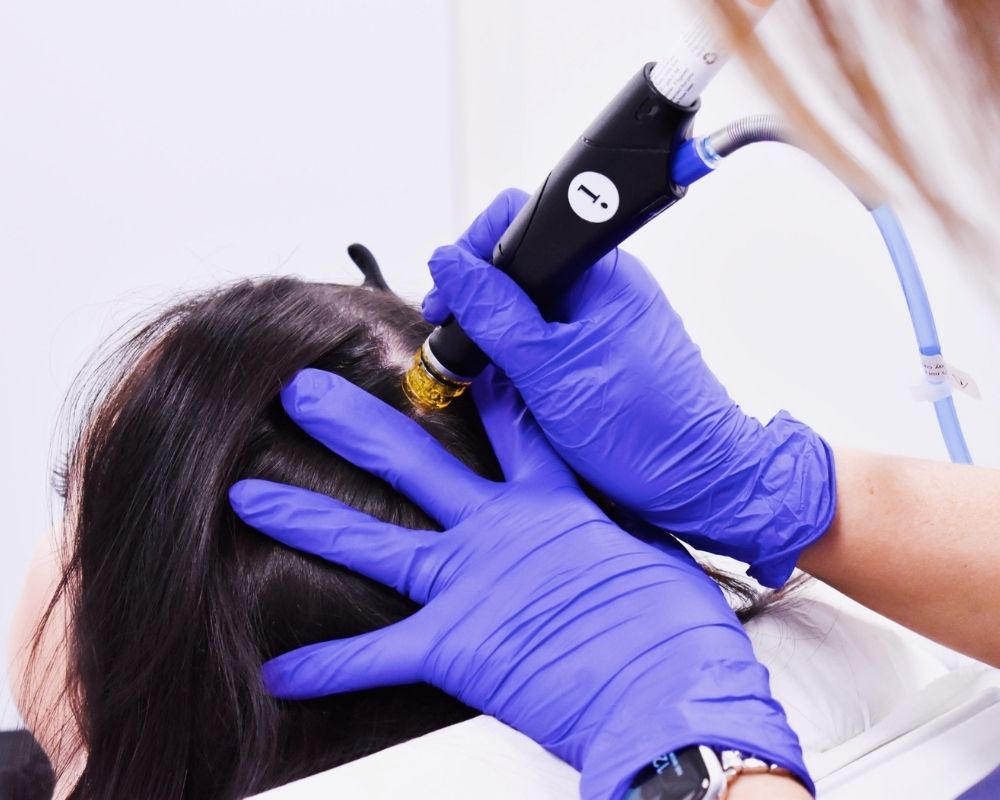 This powerful serum contains willow bark and tasmannia leaf extract to clear oily and clogged skin. This serum also deeply cleanses the scalp, soften sebum and dirt, as well as remove dead skin cells that may slow down hair growth.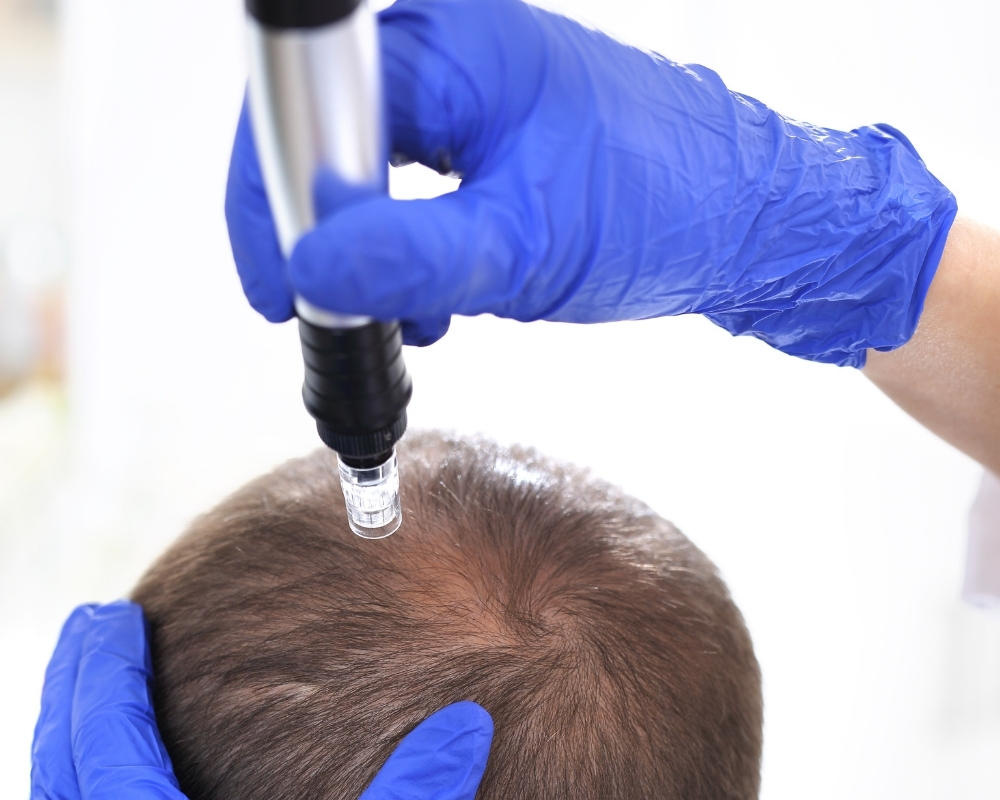 Microneedling involves rolling a small wheel of tiny needles of 1.5mm (known as dermarollers) all over the skin to create micro-injuries in the dermis layer where the hair follicles are located. This action stimulates the skin's self-healing abilities. More collagen is produced to heal the wound which translates to increased hair regrowth.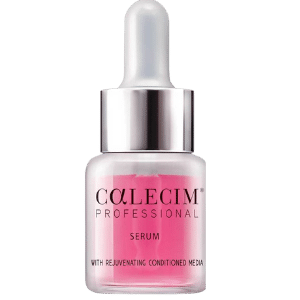 Calecim is rich in proteins, cytokines, and growth factors that promote hair rejuvenation. Proteins strengthen hair tissues, growth factors help hair grow back faster, and cytokines increase the cell turnover and promote the growth of healthy hair.
Consult Us On Hair Loss Treatment
How is it different from other Hair Loss Treatments in Singapore?
Stem Cells for Hair Follicle Regeneration
Stem cells are responsible for cell repair and regeneration, and by harnessing the regenerative power of Calecim stem cell serum, damaged hair follicles can be repaired and promote new hair growth. Microneedling also increases protein synthesis such as platelet-derived proteins and fibroblast growth factors, which are responsible for regulating the hair growth cycle.
Scalp Detox for Healthier Hair
Salicylic Acid with Willow Bark exfoliates and removes dead skin cells, preventing the accumulation of sebum and impurities inside skin pores. A clean scalp can allow nutrients from topical hair treatments to penetrate deeper into the subcutaneous layers for better absorption and yield better results. Honey extract also improves skin hydration. Spiraea Ulmaria Flower Extract and Tasmanian Pepper helps to soothe sensitive skin.
Boost Collagen Production
Our scalp loses collagen as we age, and less collagen means slower hair growth and dormant hair follicles. This is because collagen and hair follicles are located in the same dermis layer. Microneedling also promotes better blood circulation, allowing more nutrients to flow to the scalp and induce new growth factors that support hair regrowth.
Better Absorption of Hair Treatments
Microneedling increases the penetration of products used to treat hair loss, and is also effective in reducing scar formations. As a result, the scalp is more absorbent and stem cells from Calecim serums can work effectively to optimize hair growth and reduce hair loss.
Consult Us On Hair Loss Treatment
Hair Restoration Induction Therapy Benefits
✓ Faster hair growth promotes skin regeneration of the scalp
✓ Repair damaged hair follicles with stem cells
✓ Improve hair thickness and density
✓ Gentle and effective hair loss treatment
MBBS (Singapore) | GDFM (Singapore) | Accredited Family Physician (MOH) | Accredited Certificate Issuer for Lasting Power of Attorney (Ministry of Community and Youth Singapore MCYS) | Member of Singapore Medical Association (SMA) | Member of College of Family Physicians Singapore (CFPS)
FAQ On Hair Restoration Induction Therapy
Joyre Medical & Aesthetic Clinic
Visit Us @Serangoon NEX #02-28
Book a No-obligation Hair Restoration Induction Therapy Consultation Now
Interested in trying out Hair Restoration Induction Therapy or to speak with Our Doctors? Take the first step today towards fuller, thicker, and healthier hair.