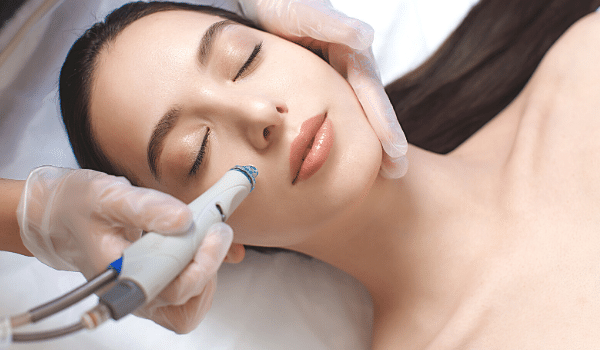 Don't you just love facials but hate the extractions part? Imagine going for a facial with no downtime, no pain and redness, but with immediate skin boosting payoffs! That's what Hydrafacial is all about.
Just when you thought skincare regimes can't get any more complicated, out comes Hydrafacial! If this is your first time hearing this term, no worries, you won't be the first to be wondering what to expect.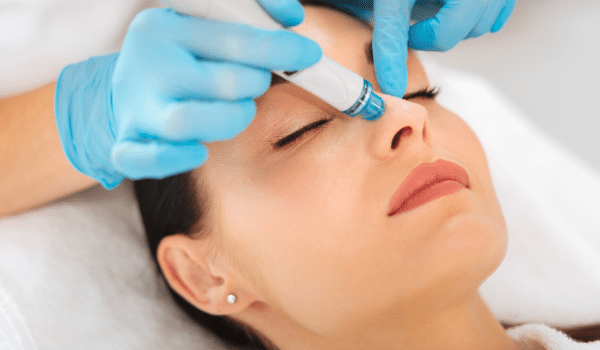 Hydrafacial is a three-step facial that cleanses, exfoliates and hydrates skin with intensive serums. The end result is moisturised, plump looking skin with improved firmness. Pore size are also significantly reduced. Dehydrated skin often produce more oil to compensate, and with Hydrafacial, your skin will receive a hydration boost and secrete less oil.
Ask Now
Hydrafacial vs Regular Facial
You may be wondering – what's the difference between Hydrafacial and my regular salon facial? Well, salon facials usually follow these steps: cleansing, exfoliating, extraction followed by hydrating serums or masks. While it's a very thorough regime, many people experience irritation and pain during the extraction process. People with sensitive skin may even experience skin breakouts and redness for a few days after a facial. This is known as facial downtime.
No More Harsh Facial Extractions
Hydrafacial shares many common features with regular facials, but the most striking difference is the lack of harsh facial extractions. Instead of aggressively popping every blemish, Hydrafacial uses microdermabrasion techniques to gently exfoliate your skin.
The Hydrafacial treatment starts by cleansing your skin. A handheld Hydrafacial applicator generates a fluid vortex over your skin to break up the top layer of dead skin cells, before applying a mixture of glycolic and salicylic acid to disintegrate the dirt and oil clogging your pores. This step gives you the benefits of a chemical peel, without that dreaded post-peel redness.
Using Vortex Suction Technology To Cleanse Deeper
Next, dead skin cells and remove dirt and impurities from your pores are vacuumed out using a vortex suction technology – no pressing and squeezing required! Apart from being less painful than regular facial extractions, the HydraPeel exfoliating tips are also able to cleanse deeper. As your skin is being exfoliated, customized skin serums are infused directly into your skin instant and longer lasting results.
Completely Customizable Individual Skin Care Needs
The key advantage Hydrafacial has over regular facials is that it is completely customizable to your individual skin care needs. Hydrafacial has different HydraPeel exfoliating tips to provide mild to heavy exfoliation, and also different strengths of GlySal peel ranging from moderate to medical strength grades. As for the serums, there is a wide range of skin boosters to target your specific skin concern, for example anti-aging, acne, hyperpigmentation and so on. Hence, Hydrafacial is suitable for all skin types.
As Hydrafacial has no downtime, you can be up and about right after your facial. For people with very sensitive skin, you may experience a little redness post-facial, but it should subside quickly within the day. After the facial, you may immediately reapply your makeup and resume your normal routine. For this reason, Hydrafacial is a very popular treatment for weddings and big events to get that extra dewy and glowing skin!
Book HydraFacial Now
Who should be going for Hydrafacial?
Hydrafacial is works very well for people with sensitive skin, enlarged pores, acne-prone skin and wrinkles. Even mature skin customers showing signs of hyperpigmentation, sun spots and dry skin would benefit from Hydrafacial. The gentle techniques of Hydrafacial does not further aggravate the sensitive skin nature and delivers the same results as a regular facial. You can be assured of an overall relaxing experience, akin to a light cooling massage as the Hydrafacial applicator goes over your face.
Who is not suitable for HydraFacial?
That being said, pregnant women should temporarily abstain from this treatment as some ingredients used during the facial, namely salicylic acid, has not yet been tested to be safe for pregnancy. People suffering from sunburns, rosacea and rashes should also avoid Hydrafacial to prevent further flare ups.
If a non-invasive and painless facial sounds appealing to you, give the professional skin experts at Joyre a call, to get your skin back in shape! They would also be most happy to answer any queries you may have with the new Hydrafacial.