Tired of constantly having the need to put on make up wherever you go?
Achieve Radiant, Glass like skin with Joyre's Duo Lasers & Facial Combi
@First Trial $288
Formulated by doctors, performed by doctors.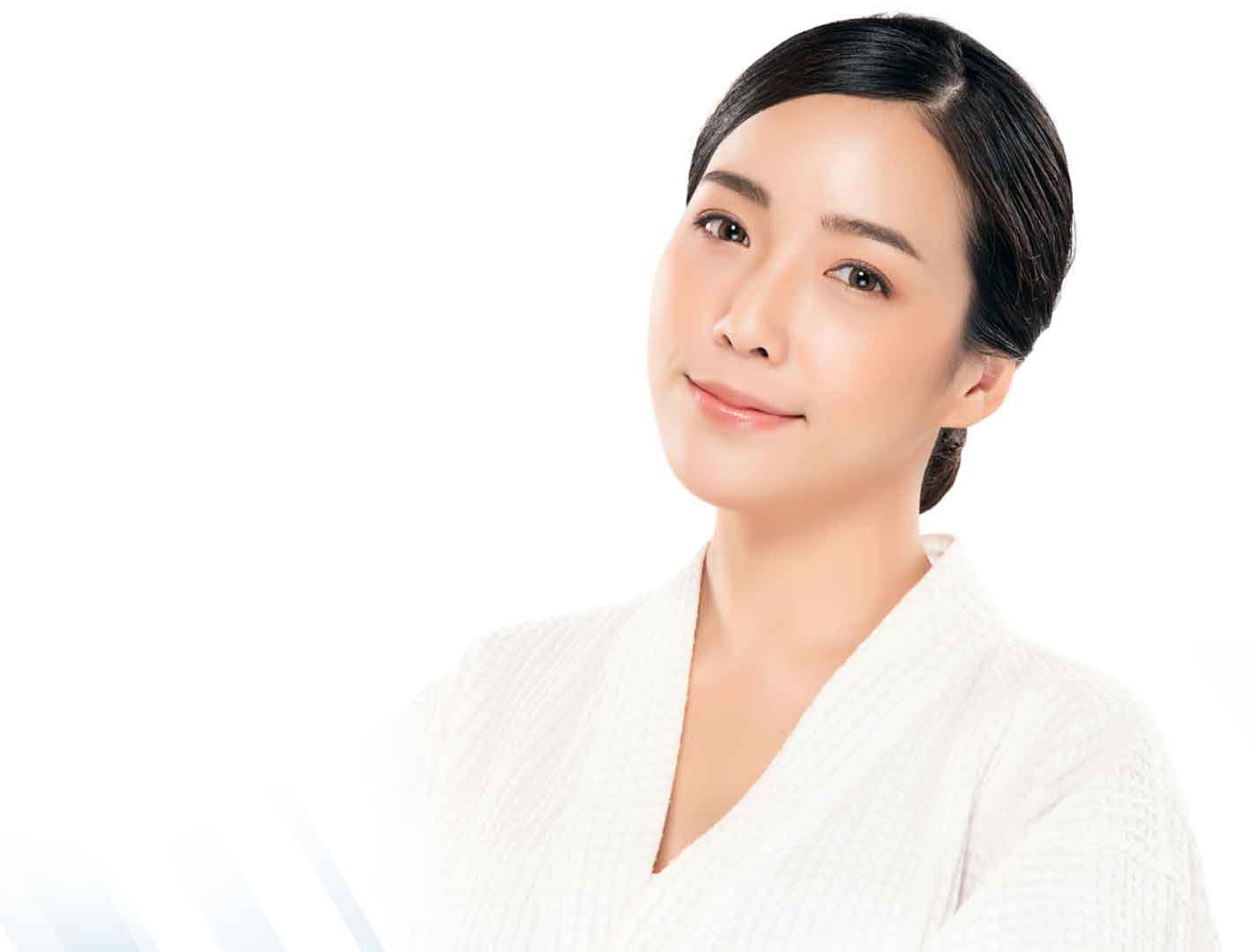 Facial skin woes on a tiny sunny island, Singapore
Because of our mostly sunny weather here in Singapore, we suffer from various skin concerns. Even with a diligent skin care routine, most Singaporeans struggle to have good skin.
Do you have these facial skin woes and concerns?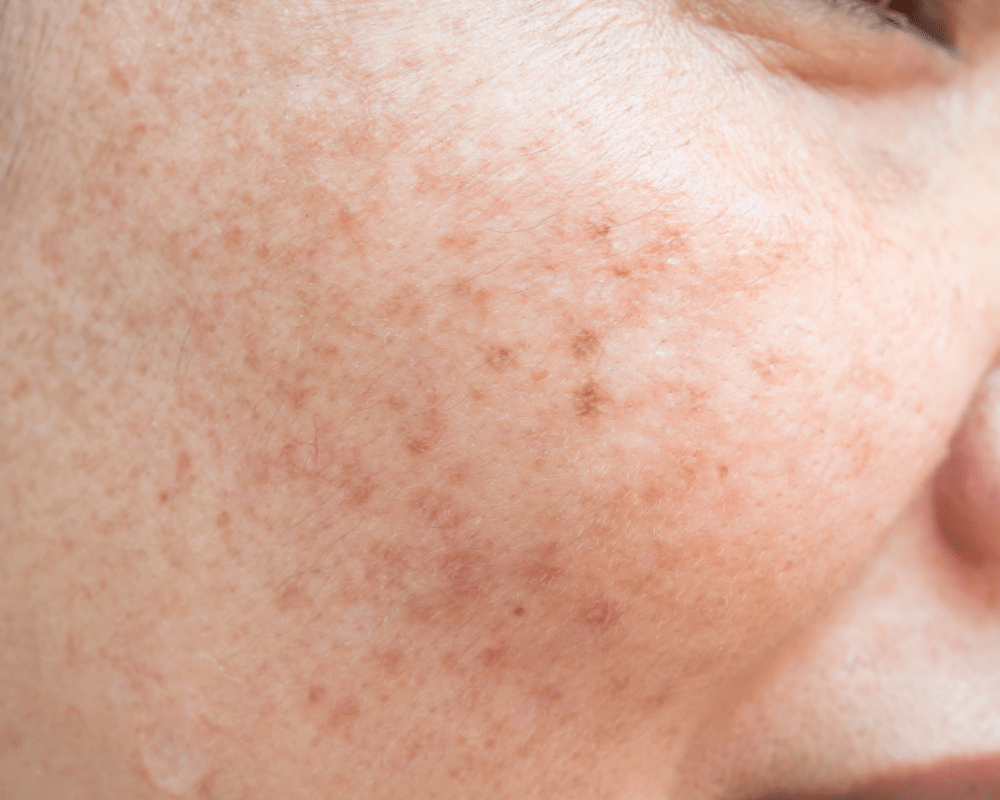 Sun exposure is the leading cause of pigmentation, and since Singapore is a tropical country with all year round summer, it is much easier for you to suffer from skin pigmentation.
Excessive perspiring and hot climate cause your pores to widen. This makes it easier for dirt and other impurities to enter and clog up pores.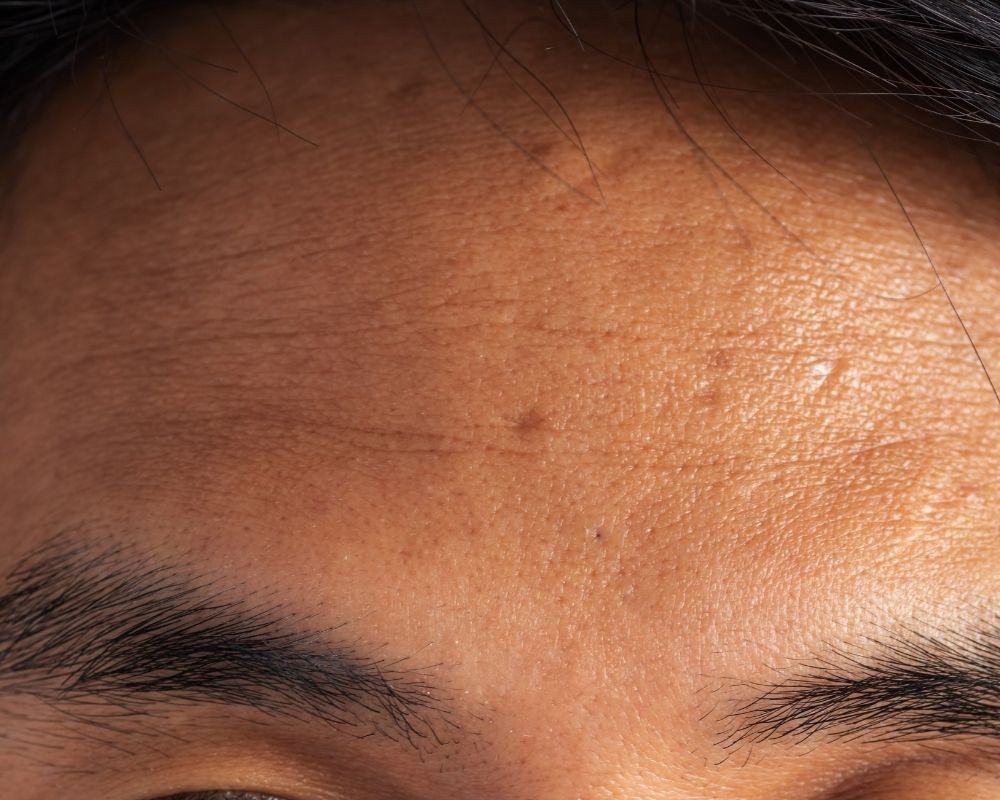 Without proper skincare habits, dead skin cells accumulate together with sebum and impurities, leaving your skin looking dull and unhealthy.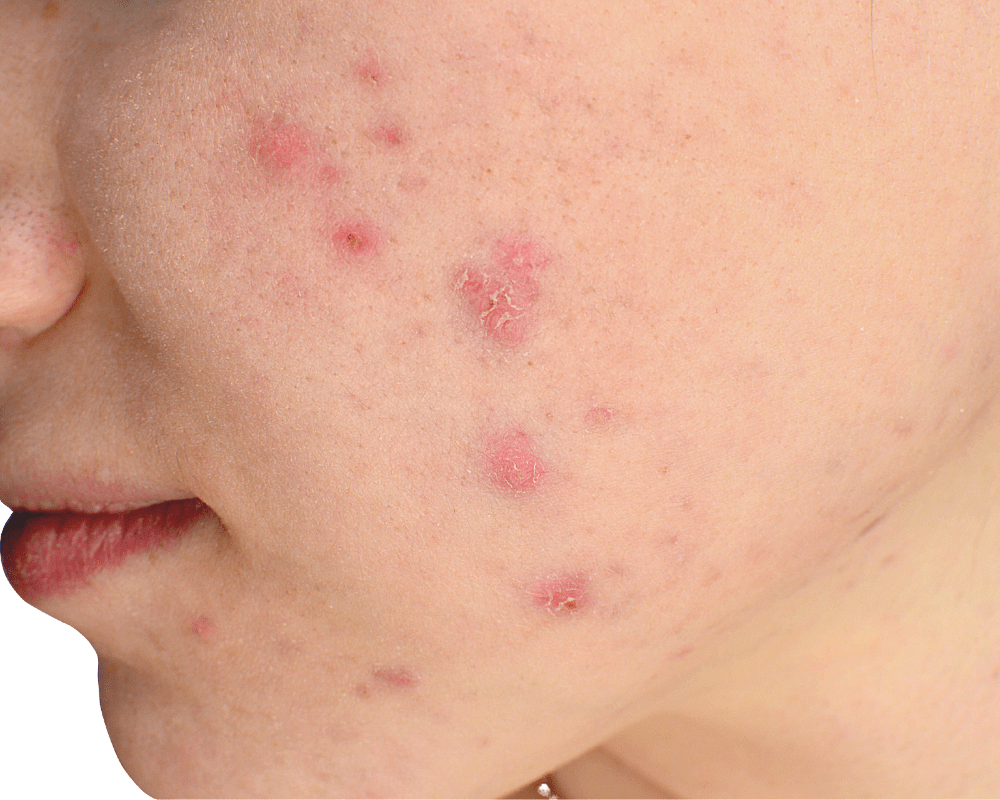 Perspiring in hot and humid weather makes our skin a magnet for attracting dust, dirt and pollutants. This is the perfect recipe for bacteria to thrive and cause acne skin.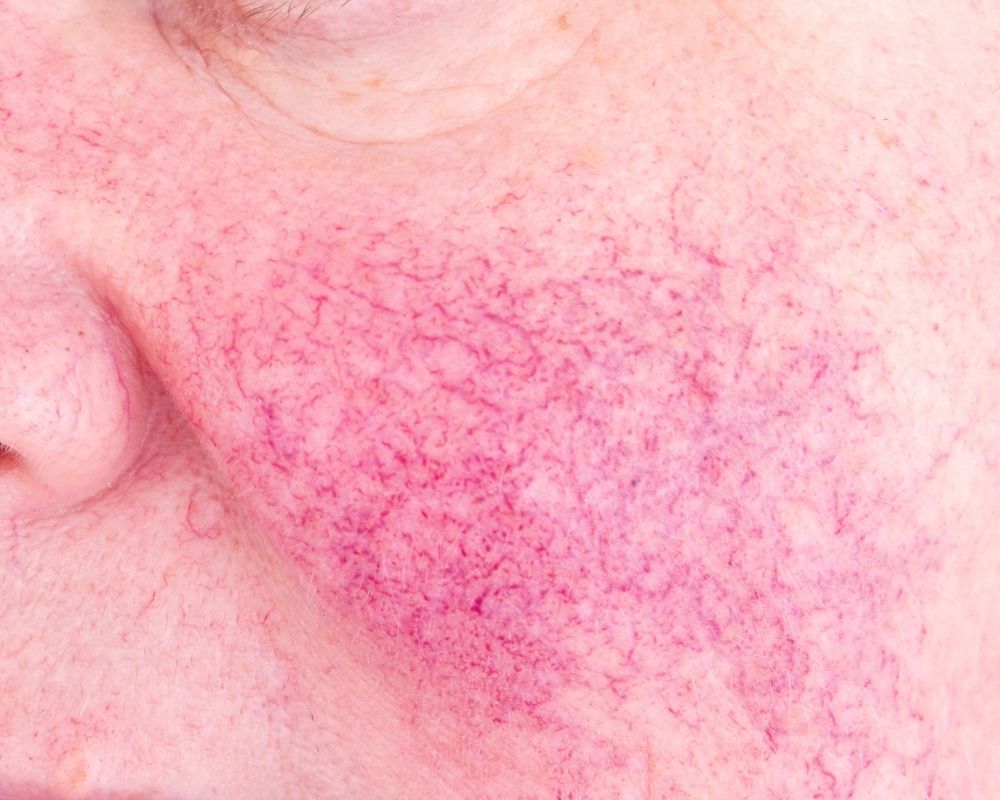 Facial flushing is common in hot weathers. Facial redness due to enlarged blood vessels, may in the long run, lead to rosacea problems.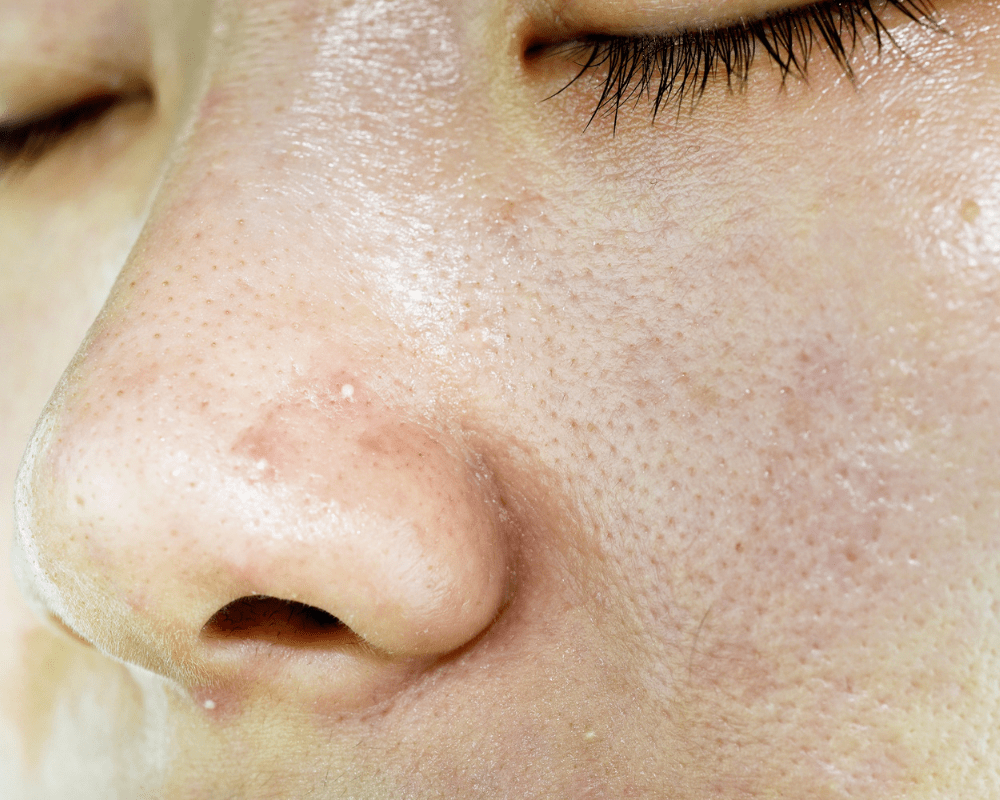 High humidity cause the skin's sebaceous gland to release more oil, leading to breakouts and skin irritation. Hot climate also causes your skin to become more dry.
Fortunately, Joyre Medical & Aesthetic Clinic's doctors have personally handpicked and formulated our Signature treatment to help our patients address various skin concerns.
Speak To Us About Joyre's Duo Combi
Introducing Joyre Signature Protocol That Helped Our Patients Get Clearer, Glass-like Glowing Skin
Duo Lasers & Facial Combi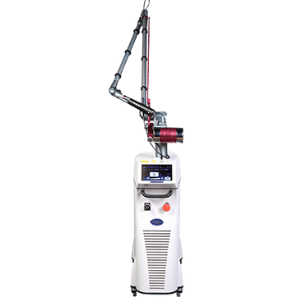 Remove hyperpigmentation such as freckles, brown spots and acne marks.

Even and brighten skin tone.

Sustain firmness and elasticity of the skin.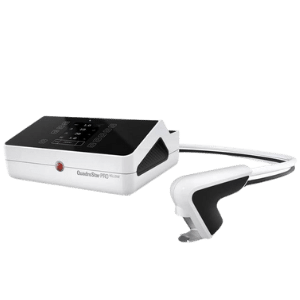 Achieve radiant glowing glass skin.

Effectively remove facial veins, redness or rosacea caused by dilated blood vessels.

Overall tightening and rejuvenating effect on skin.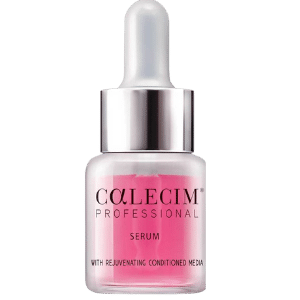 Calecim Rejuvenation Facial
Concentrated 80% active serum contains protein cells derived from the umbilical cord of New Zealand Red Deer.

Effective for post-laser recovery.

Stimulate skin collagen production.
Your Journey at Joyre Medical & Aesthetic Clinic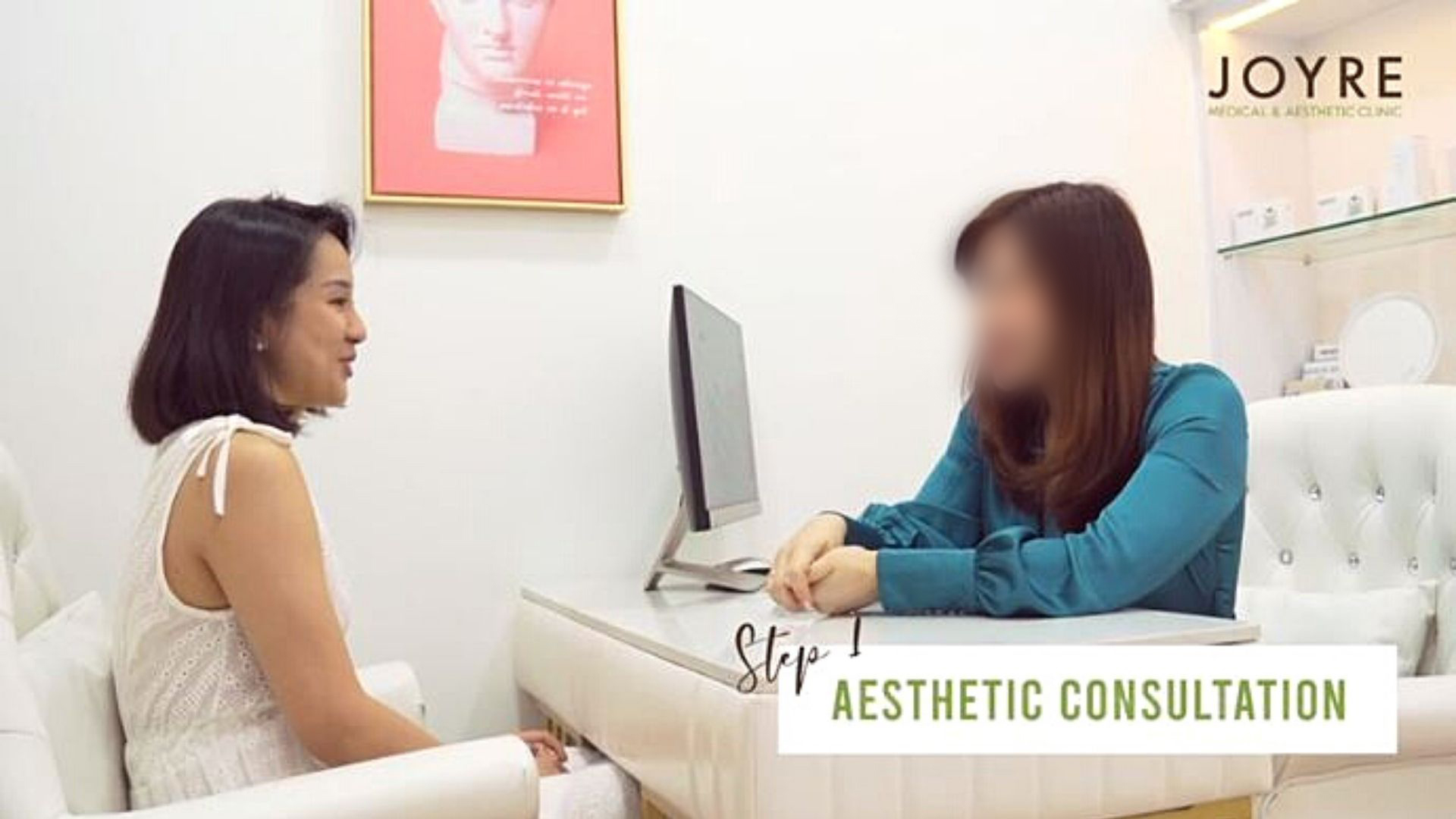 Our doctors will assess your skin issues and discuss your aesthetic goals before the treatment.  You will also be briefed on what to expect during the procedure. Our doctors will also gauge your pain tolerance to ensure you do not feel any discomfort during treatment.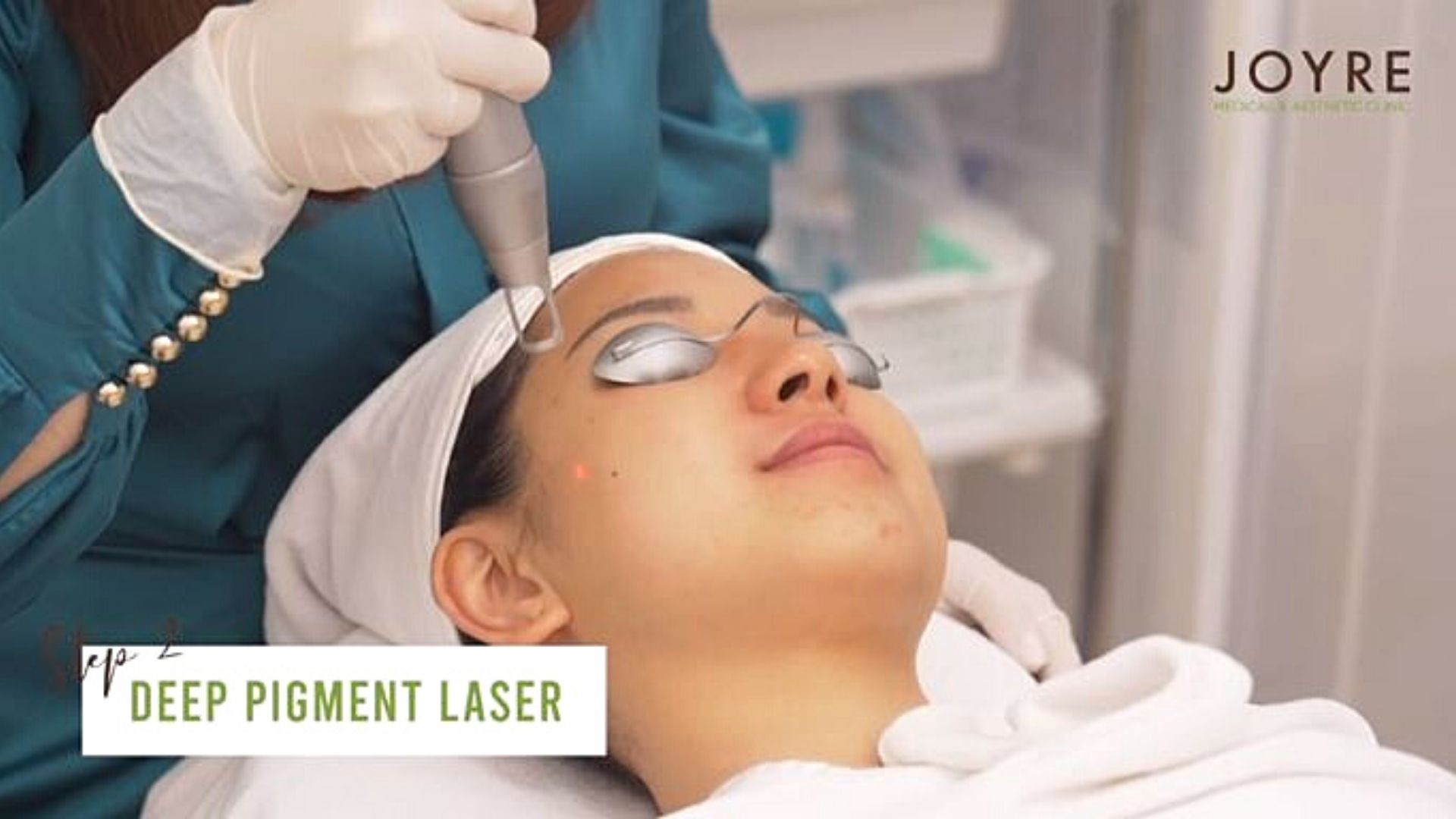 Deep Pigment Q-Switched Laser is used to remove stubborn pigmentations such as age spots, freckles, and melasma. It removes 75% to 100% of dark spots for a permanently freckle-free skin. For people with oily skin, Q-Switch Laser controls oil secretion by shrinking pores and killing bacteria that causes acne.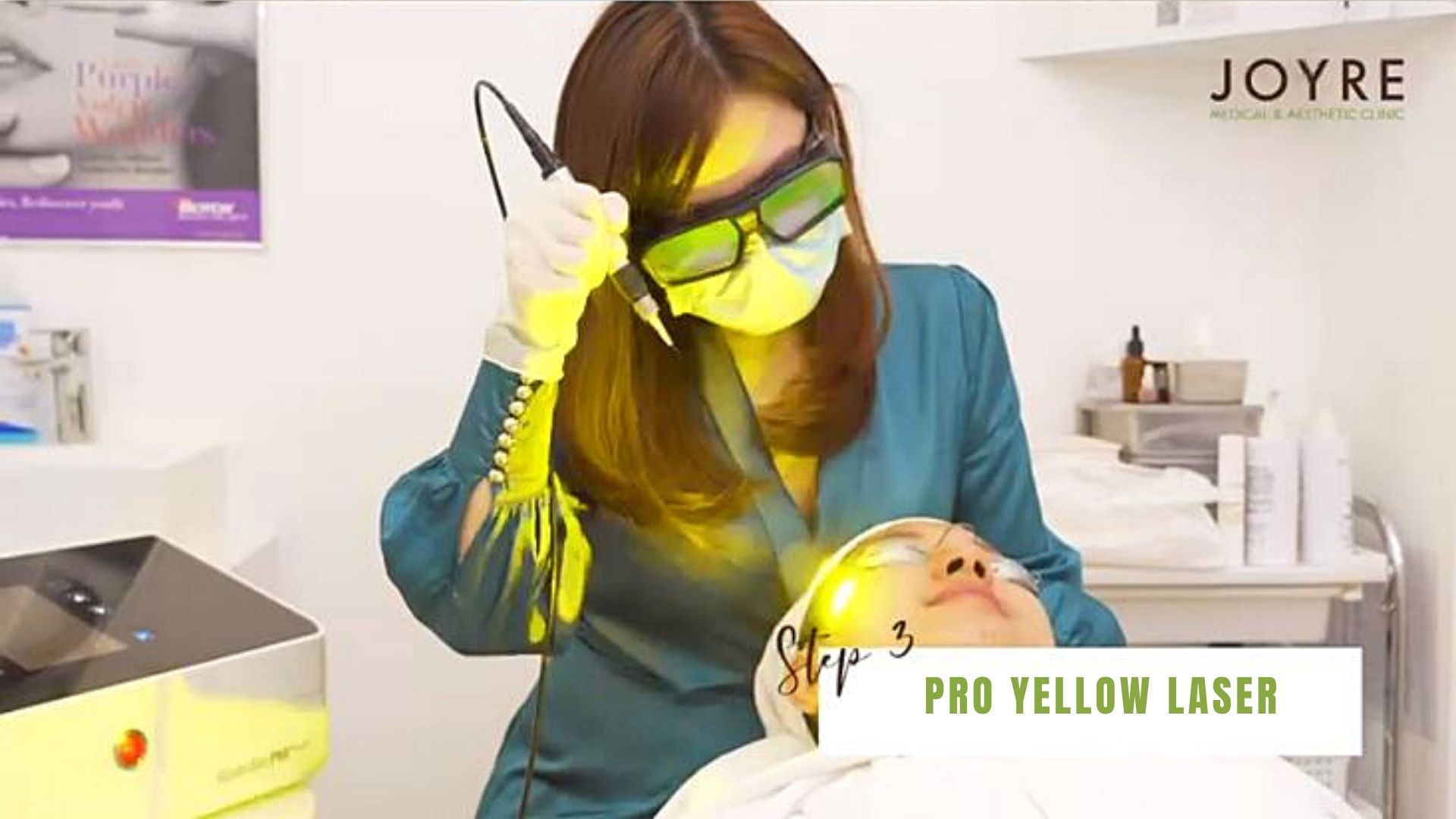 Pro Yellow Laser targets pigments and their underlying blood vessels . Using an unique 577nm wavelength, this laser energy breaks up pigmented cells and allows the body to eliminate it naturally. Experience longer lasting results with less chance of pigmentation relapse.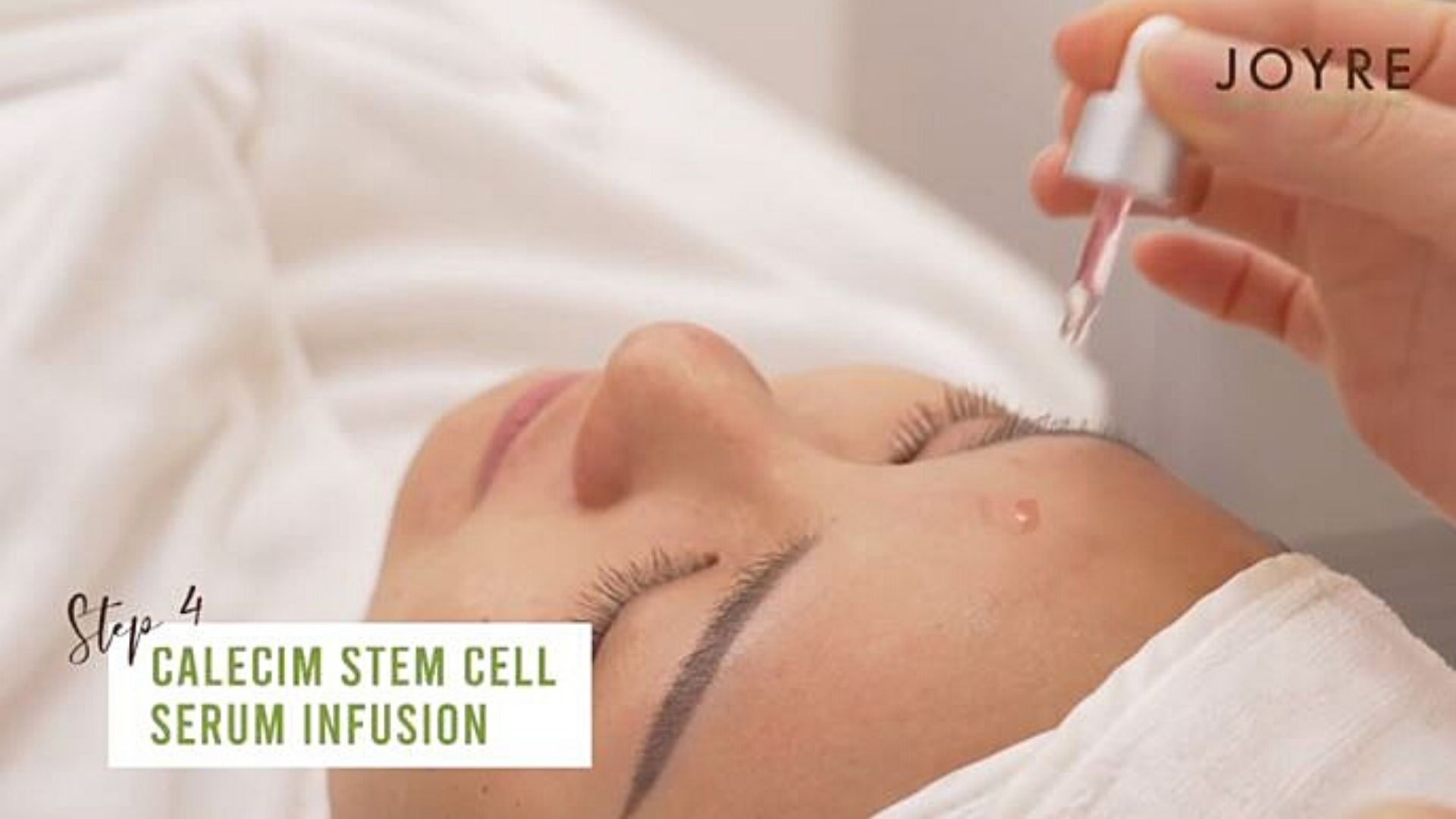 80% concentrations of Calecim Rejuvenating Conditioned Media immediately calms, soothes and accelerate wound healing. Patients experience much faster recovery.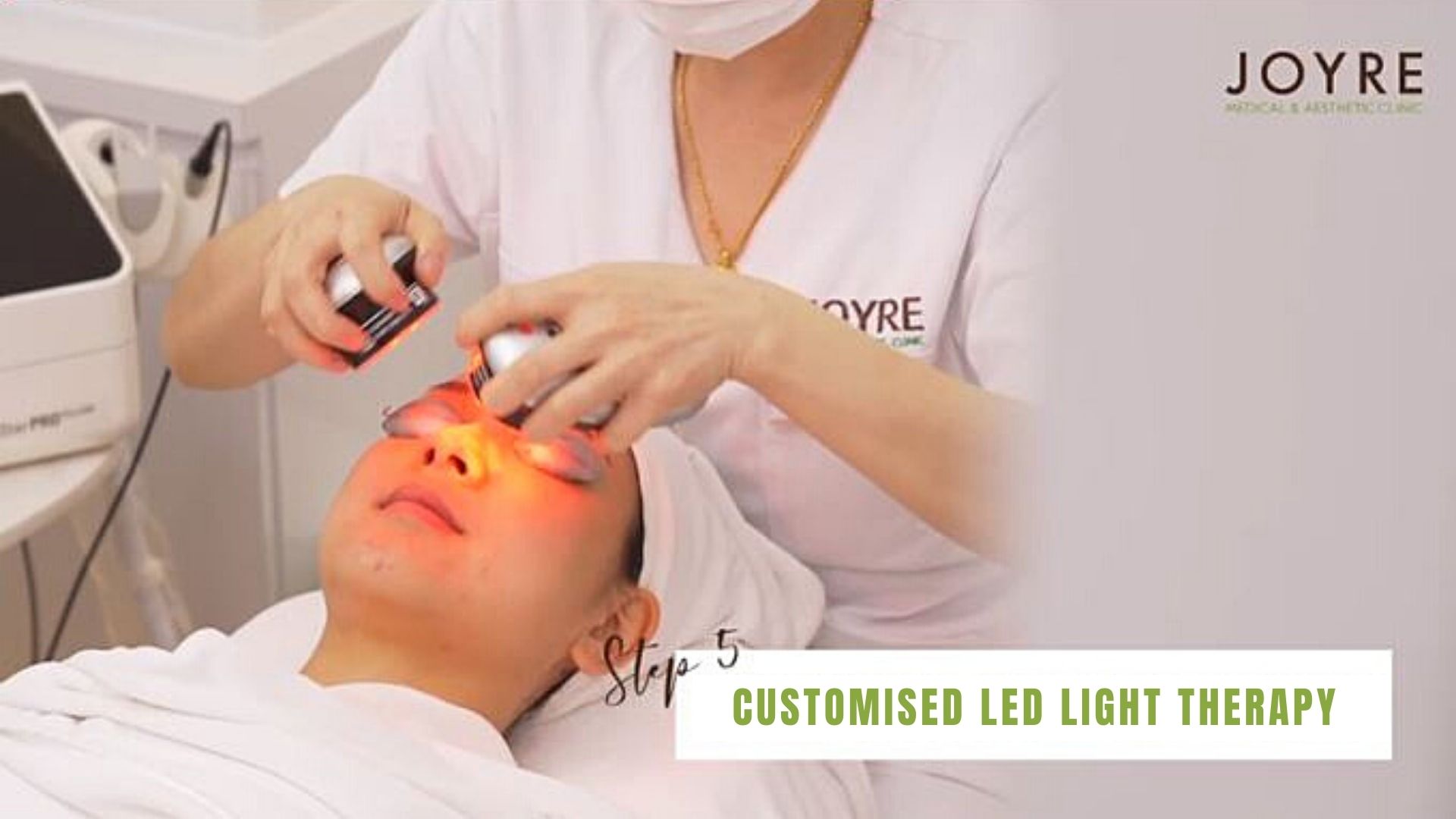 Blue light is used to kill acne bacteria, cleanse oily skin and unclog pores. Red light stimulates collagen production and minimizes wrinkles.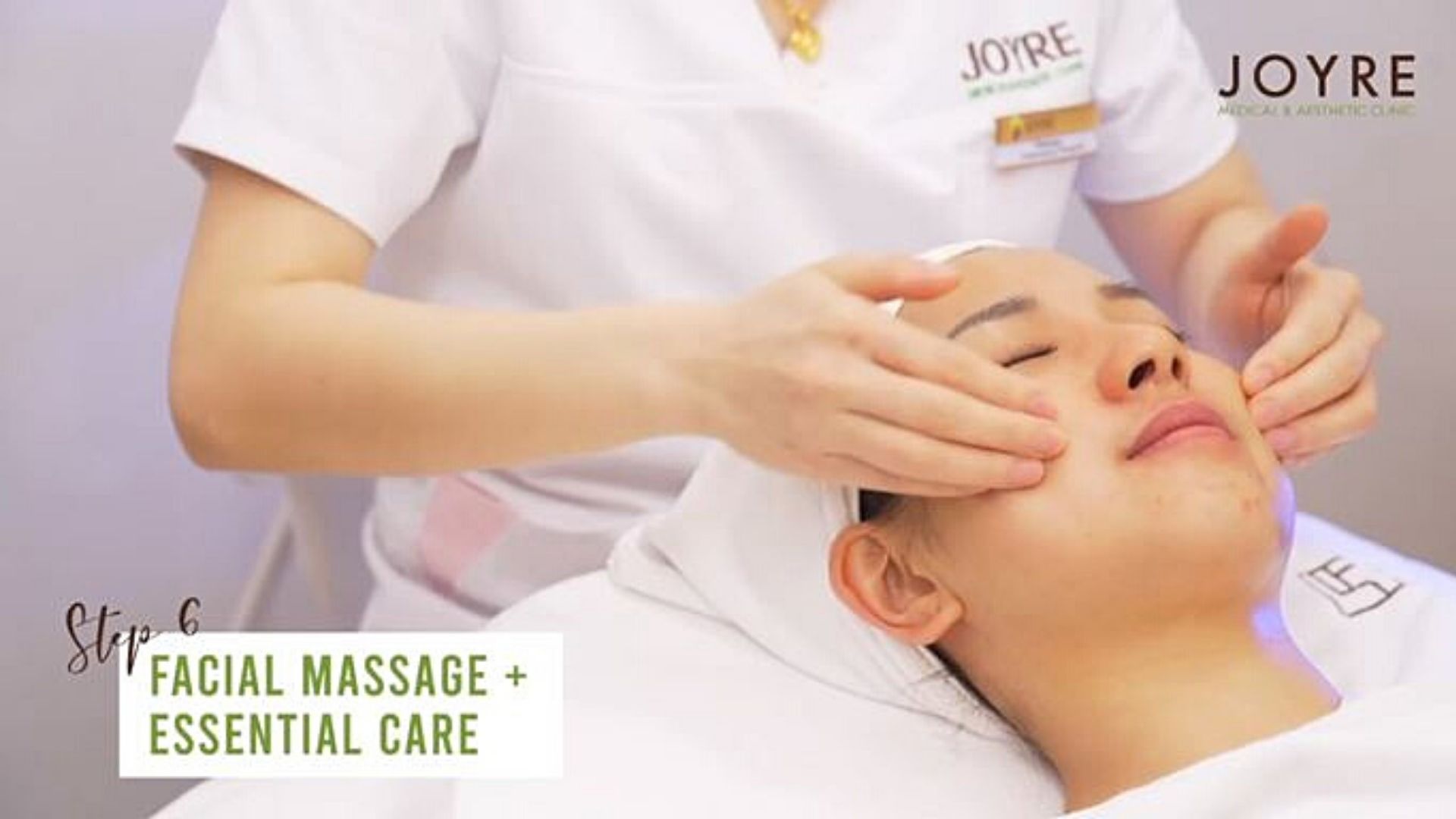 Facial massage helps to improve lymphatic circulation around the face. This ensures all the nutrients are properly absorbed into your skin.
How Is Duo Lasers & Facial Combi Different?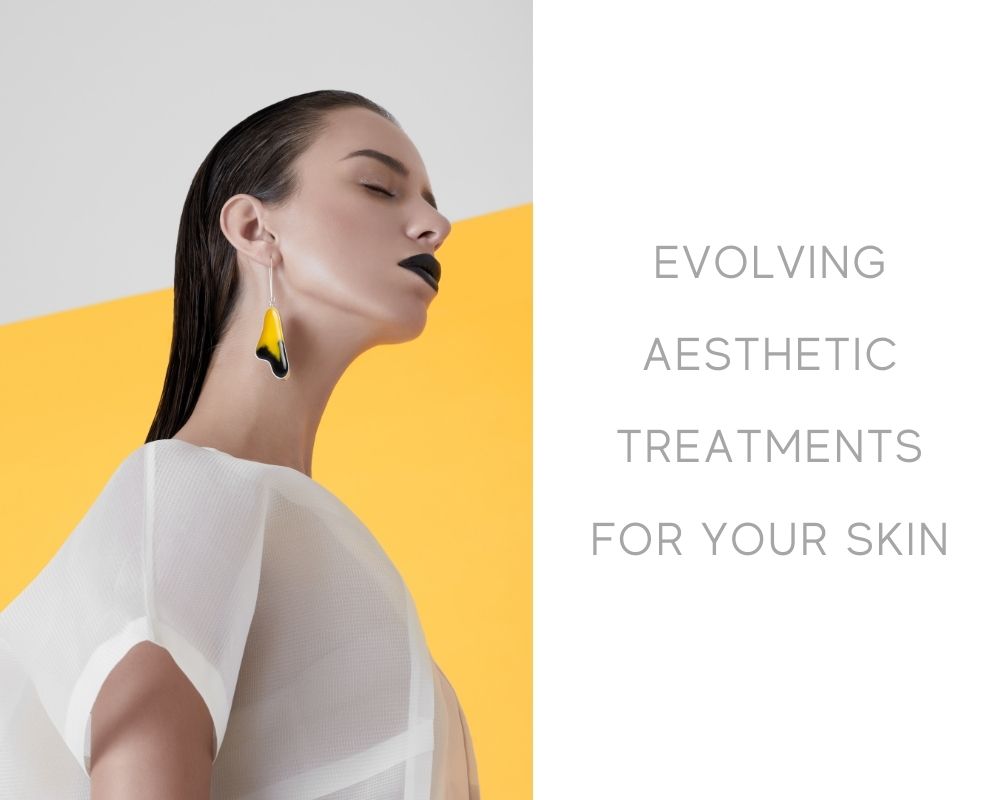 Aesthetic treatments are constantly changing. Our goal at Joyre is to keep evolving our treatments to offer the most suitable solutions for your skin.
We've found that our patients' skin experienced more satisfactory results and lower downtime compared to individual treatments.

Reduced Downtime for Clinical Procedure
The active ingredients used in the procedures contains proteins, peptides and growth factors reduce inflammation, and increase skin cell turnover. As a result, swelling and redness are reduced after treatments. Patients are able to resume their daily routines more quickly.

Effective Treatment Formulated by Doctors
Skin treatments formulated by doctors are backed by science, giving patients the confidence that the treatment will yield visible results. Our doctors personally handpicked each of the treatments that go into the Duo Laser & Facial Combi.

Cell Regeneration for Youthful
Skin
By using active cell extracts, your skin receives a boost in its natural rejuvenation process. Calecim Facial delivers important growth factors, antioxidants and peptides, which are the foundation for skin cell regeneration.
MBBS (Singapore) | GDFM (Singapore) | Accredited Family Physician (MOH) | Accredited Certificate Issuer for Lasting Power of Attorney (Ministry of Community and Youth Singapore MCYS) | Member of Singapore Medical Association (SMA) | Member of College of Family Physicians Singapore (CFPS)
Joyre Medical & Aesthetic Clinic
Visit Us @Serangoon NEX #02-28
FAQ on Joyre Signature Protocol:
Duo Laser & Facial Combi
Speak To Us About Joyre's Duo Combi For Clearer, Crystal Skin.
Book Joyre Signature Protocol: Duo Lasers & Facial Combi for clearer, crystal skin.